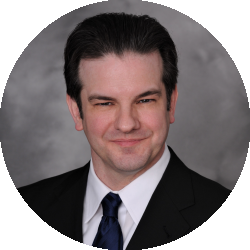 Latest posts by Randolph Taylor
(see all)
10 Common Themes Amongst Apartment REITs In 3Q22
As fall earnings season comes to a close, we take a look at the 10 themes apartment REITs and REIT analysts discussed. From economic pressures to resident retention, here are the themes that illustrate how apartment performance has changed, including a few refreshed themes from the fall 2021 earnings season, and what it means as we head into 2023.
1. New and renewal lease rent growth is beginning to invert. As we head into the slower winter leasing season, new lease rent change has moderated considerably (as is consistent with RealPage Market Analytics data) while renewal lease rent change has continued to increase leading to lower loss to lease heading into 2023
2. Resident retention remains elevated. As leasing traffic has cooled and we return to more normal seasonal patterns, more residents are choosing to renew their leases, bolstering back-end occupancy and allowing for stronger rent rolls heading into the slow winter leasing season.
3. Move-outs to home purchases are down year-over-year. The Fed's interest rate increases have pushed 30-year mortgage rates above 7%. Consequently, would-be first-time home buyers have pivoted, keeping many in the renter pool and bolstering resident retention rates.
4. Concessions are back… sort of. Overall concession value of about 2-4 weeks of free rent has remained fairly consistent throughout 2022. However, REIT executives reported strategic use of concessions to move certain unit types, compete with nearby lease-up properties, or as a marketing tool to boost front-end leasing.
5. Resident incomes are up. REIT executives, echoing our own data and analysis, confirm that their resident incomes are up, and despite increasing rents, that rent-to-income ratio remains very healthy in the low 20% range. This is well below the long-held 33% affordability threshold and illustrates that market-rate renters are keeping pace with market-rate rent increases.
6. Resident payments remain healthy. Resident payments and rental collections maintain strength. REITs are not seeing an increase in bad debt or delinquency while working through their backlogs and COVID relief money from the beginning of the pandemic.
7. No signs of recoupling… yet. With resident incomes keeping pace with rent increases, REIT executives have not yet noticed any signs of a "flight to affordability" via recoupling or doubling up. REIT executives will certainly keep a keen eye on any movement, but nothing has materialized on this front yet.
8. Expenses are up across the board. REITs noted that the largest expense item – property taxes – remains elevated heading into 2023. Large increases in utilities due to energy prices have emerged as inflationary pressure keeps maintenance, labor, and material costs stubbornly high. All said REITs anticipate elevated expenses to persist into 2023.
9. Cap rates are expanding. How much and to what degree is hard to tell as regional variations and slowing transaction volume have clouded the overall picture. Many REITs have slowed their own activity, pausing acquisition and disposition plans to take a wait-and-see approach, while the Fed continues its plans to fight inflation via prolonged interest rate hikes.
10. Slowing development starts in 2023. With uncertainty in the capital markets environment, many REITs are slowing or pausing their development pipelines in 2023, as development yields clash in a tug-of-war situation with cap rates and rising interest rates. The staggering volume of units under construction across the U.S. – over 900,000 at the end of 3rd quarter of 2022 – has likely peaked for the near term.
Source: 10 Common Themes Amongst Apartment REITs In 3Q22