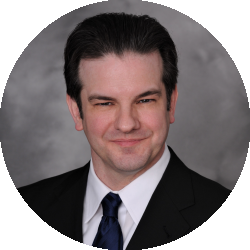 Latest posts by Randolph Taylor
(see all)
In April 1031 exchange buyers were given an extension. The Internal Revenue Service issued guidance that said anyone who closed on a sale on or after April 1 would be granted an extension until July 15 to identify their replacement properties.
When that happened, Chris Pappas, associate director with Marcus & Millichap's Net Lease Division, thinks the typical timeline for investing in 1031 exchange was relaxed.
"They didn't have that urgency to move as quickly," Pappas says. "Then, once they began to understand the market post-lockdown, then they started moving and closing transactions."
As the July 15 deadline approached, 1031 investors started identifying deals. That showed up in June's transaction number, according to the NNN Market Intelligence Report for June 2020 from Pappas. In the month, single-tenant sales jumped 67 percent compared to May. In all, 271 transactions were completed in June compared to 162 in May.
Going forward, Pappas wonders how much 1031 capital will be left. He says that 1031 exchange buyers only need to identify the property they're buying by July 15. They still have 135 days to close.
With due diligence taking 30 days and closing taking 30 days, Pappas thinks most 1031 capital will be out of the market 60 days after July 15 (September 13). "Generally. you don't see people taking that entire timeline to close their transactions," he says. "They typically close well in advance of the 180 total days."
Right now, Pappas says there is still a critical mass of people that are processing their transactions. But once September arrives, there could be a lull. Going forward, he thinks investors should be cautious until the exchange buyer pool benefitting from the July 15, 1031 extensions are entirely removed from the market.
In addition to an increase in transactions, June also saw the resurgence of activity in Florida. After tallying $18.7 million in May in May, dollar volume rebounded 267 percent to $88 million in June, according to the NNN Market Intelligence Report for June 2020. June's total transaction velocity fell just short of April's 280 transactions.
Overall, the South attracted 40 percent of all investment. The Texas/Oklahoma and West regions dropped in dollar volume for the second straight month, while the Mountain region jumped from $52 million in May to $120 million in June.
Despite those increases, COVID-19 continues to weigh on the sector. "With respect to demand for net lease real estate, there has also been a huge decrease in transactions across all product types nationally," Pappas says.
Investors continue to prefer quick-service restaurants (69 transactions), dollar stores (61 transactions), and pharmacies (45 transactions). Those properties made up 64 percent of all June transactions. Pharmacies accounted for 29 percent of total dollar volume in single-tenant net lease, while quick-service restaurants came in second at 19 percent of dollar volume in the sector.
"The market also experienced an uptick in sales tenanted by automobile and gas/convenience tenants and a decline in bank tenanted assets," according to the NNN Market Intelligence Report for June 2020.
Source: GlobeSt By Les Shaver | July 21, 2020 at 02:51 PM