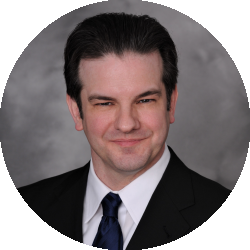 Latest posts by Randolph Taylor
(see all)
Multifamily
Absorption of units in the last 12 months: 174,442
Rent growth in the last 12 months: 3.7%
Cap rate: 4.9%
Rent prices are still higher than they were a year ago, but the gains have returned to more normal levels. Rent growth dropped to the lowest level since the first quarter of 2021. Rents rose 3.7% year-over-year in the last quarter of the year compared to 5.6% and 9.2% in the previous two quarters.
As elevated prices continue to hurt consumers, fewer people can afford to cover their rent expenses, decreasing the demand for apartments. After reaching all-time lows in 2021, the vacancy rate rose significantly in Q4 2022 to 6.1%.
While rents have increased in nearly all the metro areas across the county, Sun Belt areas have experienced an even faster rent growth, including Kingsport and Knoxville in Tennessee, Fayetteville, NC, Charleston, SC, and Naples, FL.
Respectively, demand for apartment buildings remains strong in big city centers such as New York and Washington, DC. In these two areas, more than 9,000 multifamily units have been absorbed in the last 12 months ending in December.
2023 Outlook:
Rent price growth won't likely hit the 2022's highs. Although multifamily housing construction has slowed down, the number of apartment buildings under construction is at record highs. Thus, the completion of these homes may ease rent growth.
Nevertheless, demand for apartment buildings will remain strong, considering many buyers have already been priced out of the market. Due to rapidly rising mortgage rates, buyers need to earn more than $100,000 to afford to buy the median-priced home. However, only 15% of the renters earn that income.
Read the full report covering all commercial real estate sectors