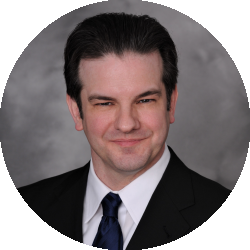 Latest posts by Randolph Taylor
(see all)
Despite the vaccine rollout and gradual efforts to increase the vaccination rate, the work-from-home lifestyle is unlikely to fade away anytime soon. According to a S&P Global Market Intelligence survey conducted in October, 64 percent of companies responding to a questionnaire reported that the increased number of employees working remotely is expected to become a permanent change.
And working from home means that home can be anywhere. A shift toward less populated metros or suburban areas was already underway before the pandemic and the health crisis only accelerated this trend. Many renters left crowded and expensive coastal areas for more affordable markets in the Sun Belt, the Southwest, the Midwest or the Mid-Atlantic.
A long-term increase in the number of teleworkers means that apartment owners and managers need to readjust their strategies in order to cater to this growing renter pool. But what exactly are today's teleworkers looking for? Which apartment features satisfy their needs? After talking to several professionals in the multifamily industry, we've put together a list of game-changing amenities.
1. High-speed internet
High-speed internet connectivity throughout an apartment community should be a standard amenity nowadays, considering many residents working from home need a secure, dependable connection and there are also many children engaged in virtual learning. "Fast internet is extremely important to consumers. Apartment communities that offer fiber, Wi-Fi, or other high-speed internet options have a competitive advantage in the market," Cristina Istrate, an associate with FCP, told Multi-Housing News.
To set themselves apart, apartment owners and managers can even take internet access to a whole new level. "Lake Nona in Orlando is a master-planned community that offered the fastest internet service. They created their own company to deliver 5G and found that many homeowners worked from home and moved to the community for that reason. I believe the same to hold true on the multifamily sector," said Lesley Deutch, managing principal at John Burns Real Estate Consulting.
2. Large floorplans
Before the pandemic, most renters preferred living in locations closer to entertainment hubs and their jobs, even though that meant paying more for less space, according to nationwide apartment search website RENTCafé. But the health crisis reversed that trend and urged the same renters to look for larger floorplans in the suburbs or in less expensive cities.
Working from home means that one needs to eat, sleep, work and relax more or less in the same place. So the need for additional space seems normal. "Before, they might have only needed a living room to relax, read and watch their favorite shows and now it serves as their office, breakroom, lunchroom and conference room. After a long day at work, you need a change of scenery and another space to go to in your home," said Camden Living Executive Vice President of Operations Laurie Baker.
On the other hand, Deutch believes that it's not all about the size of an apartment that makes it perfect for teleworkers. Privacy and having the ability to accommodate it when needed, are also extremely important. Even the National Apartment Association recommends that employees working remotely assess the privacy of their workspace and make sure, on one hand, that work-related information is protected and, on the other hand, that their personal privacy is not invaded during video calls.
"As a renter and a remote worker myself, I can say that I need more space in my apartment home now more than ever before. Remote workers need to have a designated workspace in their apartments to boost focus and productivity. This is hard to achieve in smaller floorplans or co-living environments," Istrate confessed.
3. Comfortable work-from-home setups
As more and more companies consider permanent work-from-home solutions, home offices will most likely be a key feature of any apartment. To lure in teleworkers, property managers and owners need to consider setting up in-unit designated office spaces or providing an office-like amenity within the same property.
Camden Living, for example, is investing in work pod stations throughout their communities. This way, renters needing additional space or a change of scenery can have a private place to be creative, while remaining connected to the community Wi-Fi network. To meet changing trends, the company recently renovated Camden Harbor View, a luxury community in Long Beach, Calif.
"Everyone has unique needs for their working environment. We believe it's better to provide flexibility within the floorplans to allow for residents to place their preferred desk setting," Baker said.
Having a comfortable work-from-home setting can boost productivity. Offering ergonomic and comfortable workspaces will most likely entice teleworkers looking for an enjoyable live-work setting. "At one of our properties for example in Charleston, S.C., we offer plenty of work-from-home space with conference rooms, to ensure that our residents can conduct business meetings and presentations from the comfort of their home," Istrate noted.
4. Pet-friendly units
Working remotely adds more flexibility to renters' schedules, so it's no wonder that many of them decided to adopt pets during the pandemic. A recent Mars Petcare study revealed that 30 percent of pet owners welcomed a new pet in 2020, with more than half doing so for companionship. Furry friends are not only fun, but studies have shown that they can also help reduce stress, anxiety and boredom, as well as support mental health during the ongoing health crisis.
At FCP, for instance, all properties are pet-friendly. "These four-legged family members will continue to live at our communities even after the pandemic is over. I think more apartment owners are embracing the idea that to appeal to a larger renters' base, one needs to allow pets at the community," Istrate said.
5. Flexible leases
Flexible leases are also something remote workers consider when moving from one place to another. And short-term leases can help keep an apartment community highly occupied. "We have flexibility in our leases with options that allow for a resident to either transfer to another Camden community or get out of a lease completely if they need to move out of city/state for work or any other reason," Baker mentioned.
Nonetheless, for apartment owners and managers, having too many units leased on a short-term basis can negatively impact their overall turnover cost. "I think short-term leases result in higher operating costs and I'm not sure that is the answer, but the market continues to change rapidly and it certainly is possible that flexible leases will become more popular," Deutch said.
And while the full impact of the pandemic on telecommuting trends remains to be seen, one thing is for sure: Remote workers' needs are shifting and the multifamily industry is quickly adapting and embracing change.
"We calculate an estimated 9 million more people will work from home at least once a week post-pandemic, so the multifamily industry will certainly see demand from people working at home. I think a premium will be placed on communities that offer private workspaces, inside the unit and as an amenity. We have seen a premium for outdoor covered workspaces as well," Deutch noted.
Istrate and Baker both agree that there will be more people working from home going forward, which is why property owners need to permanently assess their customers' needs and remain flexible. "We will continue to be purposeful with our design of both our floorplans and common-area shared space that incorporates work-from-home usability," Baker concluded.
Source: 5 Things Teleworkers Look for When Searching for a New Apartment