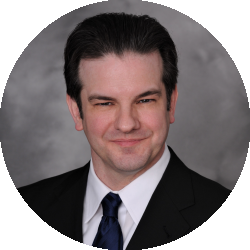 Latest posts by Randolph Taylor
(see all)
For some companies, ILS and Craigslist still offer the best way to get in front of prospects.
While geo-mapping and SEO optimization are apartment marketers' shiny new toys, going back to the basics can serve managers well.
"We are going old school," FPI Vice President Vanessa Siebern says. "We are spending a lot of money in ILS and we are going to back to the basics with Craigslist. We are really sharpening our curb appeal and putting up some great banners."
Shortly after talking about her low-tech strategy (great banners), Siebern acknowledges that FPI is making a major foray into geo-targeting and SEO at selected communities, especially lease-ups.
That balance of traditional and cutting-edge is something other firms are also implementing. Heading into spring, Trion Properties sent out an email blast with a limited time only "Spring Special" concession to all leads it received during the past three months through its various leasing platforms.
Make no mistake, Trion still leans on grassroots outreach to find new residents.
"Our property managers are heavily involved in outreach, staying on the pulse of their local communities and handing out flyers at local events," says Max Sharkansky, Managing Partner at Trion. "We are also running a Resident Referral Program, which includes a $500 rent credit to each existing resident who refers a new one."
Time sensitivity also still sells. Trion is running a "Look & Lease" special at its lease-up properties.
"Prospective residents receive an extra concession for touring a unit, applying, and getting approved in the same day," Sharkansky says. "This has helped us to 'lock-in' residents faster than we would otherwise, and reduces the chance of losing prospects who have toured our community to a competitor."
Part of the necessity for marrying both types of marketing comes from the sheer age range of people who rent now. With Baby Boomers, Gen X, Millennials, and now Gen Z renting apartments, a one-size-fits-all strategy will not work.
"We have to understand our audience and how to communicate with them," says Tina West, CPM, Chief Operating Officer for Capstone Real Estate Services. "Specifically, with Millennials, we have to work on how responsive we are and creating opportunities for online chat, text messaging, and online call centers that are really the digital call centers. We are really trying to capture their values in short videos and chats—trying to connect with them in the way they communicate today."
But having great curb appeal and traditional forms of marketing also matter.
"We are always doing our tried-and-true and what works for the rest of the audience," West says. "We have to spread our net wide and far and create any opportunity we can to get in front of our customers."