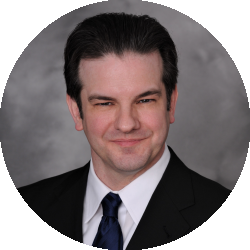 Latest posts by Randolph Taylor
(see all)
In an effort to keep renters in their homes and to provide some economic flexibility to multifamily property owners amid the growing COVID-19 crisis in the United States, the Federal Housing Finance Authority ("FHFA") announced on Monday, March 23rd, that it directed Fannie Mae and Freddie Mac to offer at least 90 days mortgage forbearance to multifamily property owners negatively impacted by the pandemic who have mortgages backed by Fannie Mae or Freddie Mac, with the condition that borrowers taking advantage of the forbearance (i) suspend evictions for renters unable to pay rent as a result of the coronavirus for the duration of the forbearance, (ii) repay the delayed payments in twelve equal monthly installments once the forbearance period ends, (iii) use the proceeds of any business interruption insurance to pay the delayed mortgage payments, and (iv) allow tenants to repay past due rent over a period of 12 equal monthly installments. FHFA's action follows the moratorium on foreclosures and evictions that it and the U.S. Department of Housing and Urban Development instituted with respect to loans to single-family homeowners.
Multifamily property owners should keep in mind that the forbearance granted under FHFA's action only temporarily affects their loan payments – it does not affect their maintenance obligations to their tenants in any way. Since many states and municipalities have enacted shelter-in-place orders, there will be more people staying inside at their homes, and thereby increasing the likelihood of wear and tear in their rental areas.
States are taking action on this issue as well with legislation that goes beyond FHFA backed loans. California, Illinois, Indiana, and other states have taken action to directly suspend or to allow local governments to suspend enforcement of all residential (and in some cases, commercial) evictions even if tenants are not meeting their obligations to pay rent. Additionally, all states obtained eligibility to provide small businesses with disaster relief in the form of Small Business Association loans which will theoretically help small businesses pay rent during this time.
For multifamily property owners and mortgage servicers, it pays to be aware of the ever-shifting policies and regulations that are being promulgated by the federal and state governments and their various housing authorities and regulators daily. We will continue to actively monitor developments in the COVID-19 situation and reactions in the legal community.
Source: Thompson Coburn LLP