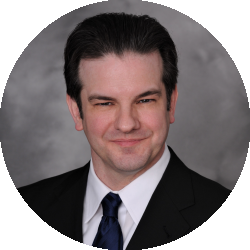 Latest posts by Randolph Taylor
(see all)
A Growing Divergence is Happening in Chicago Multifamily Sales
Multifamily Sales Continue to Trend Downward in City, While Suburban Sales Volume Sets New Record
Sales of multifamily assets within the city of Chicago have fallen dramatically over the past six quarters, as investors appear to be cautious over near-term supply concerns and slowing job growth.
Trailing four-quarter sales volume in the city – as of the first quarter of 2018 – was slightly less than $1.7 billion – a 32 percent year-over-year decline from the nearly $2.5 billion from the same timeframe last year. Additionally, year-to-date sales in the city are off to their slowest start since 2012.
A primary driver of the pullback in sales volume has been a lack of trophy sales downtown. Only one property, the Optima Chicago Center, has traded for more than $100 million through the first four-and-a-half months of 2018. For comparison, there were four transactions greater than $100 million in 2017 and nine such transactions in 2016.
Given the city is in the midst of its largest supply wave in decades, it is not surprising that investors are taking pause. Couple supply-side weakness with slowing employment and rental growth, a fully priced valuation market and rising interest rates, and you have a perfect recipe for a pullback.
While sales volume in the city is trending downward, investor appetite in the suburbs has never been stronger. Solid fundamentals, minimal new construction and a healthy supply of garden-style, value-add opportunities have helped drive trailing four-quarter suburban sales to a record high of $3.2 billion as of the end of this year's first quarter.
Additionally, suburban sales are on track to eclipse $1 billion in the first half of the year – a level that if reached, would be 25 percent higher than the first half of any other year on record. One sale that has helped drive volume was the recent trade of the 642-unit Reserve at Hoffman Estates for $104 million – the fifth highest price ever paid for a suburban asset.
Looking ahead, soft fundamentals, near-term supply concerns and rising interest rates will continue to be headwinds to sales in the city of Chicago for at least the remainder of 2018. The question that remains is for how long can the suburbs trend the other way?
Source: CoStar Brandon Svec May 29, 2018