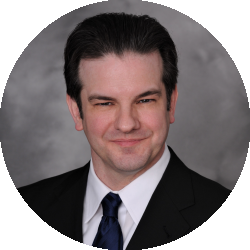 Latest posts by Randolph Taylor
(see all)
Pet fees are up while late fees are down.
As the COVID-19 pandemic continues to cast a long shadow over the rental housing industry, ancillary revenue would seem to be a low priority. In previous years, collecting ancillary fees was an important — though legally fraught — concern. But now, with job losses mounting around the country, many apartment operators are simply focused on collecting rent on time.
For example, Haven Realty Capital, based in El Segundo, Calif., is sacrificing the flow of one ancillary revenue stream in exchange for trying to keep its residents in place. "Month-to-month premiums were waived to allow flexibility for residents who had lease expirations during the pandemic months," says Sudha M. Reddy, Managing Principal of Haven.
In a recession, apartment operators are justifiably focused on just "keeping heads in beds." Operators may even need to think twice about imposing ancillary fees.
But in the longer term, the COVID-19 lockdown may present new revenue opportunities, if residents receive financial relief and the unemployment situation stabilizes. If trends such as teleworking become commonplace, the COVID-19 lockdown could change the way residents use energy and bandwidth and give operators the chance to consider residents' high-speed connections to the outside world.
Not Pressing the Issue
The general rule for multifamily ancillary revenue is about 5 percent of total income, but many of the fees are also accompanied by attendant costs. In the short term, Max Sharkansky, Managing Partner of Trion Properties, based in West Hollywood, Calif., is more concerned about on-time rent payments.
"We [could] charge higher pet rates and higher lease-break fees, but we're just not pressing that issue because it's tough out there," Sharkansky says. "We're signing leases, we're doing fine, our collections are in the mid-90s. But we're also in a 12 percent unemployment market, so I don't know if this is an optimal time to start increasing our fees."
As the amenity wars heated up during the past decade, ancillary revenue took a back seat to services, such as dog walking. But as the recession lingers, those services are also in jeopardy.
"It's so hard to compete on what has become a commodity," says Brian Zrimsek, Industry Principal of the tech firm MRI Software, based in Solon, Ohio. "The apartment can only be so big; the pool can only be so grand. So we found operators moving to adding services, dog-walking services, laundry pickup services and yoga classes — amenities as a service. But when a recession comes, that's the first thing to go."
This strategy is a throwback to the 2008 housing market collapse. "In 2008 they lowered prices and increased terms to lock people in," says Zrimsek. "They'd rather have sure but thin revenue. In good times, it's okay to have a little nickel-and-diming for things. We're also seeing concessions come back. It would not surprise me if things that people charge for in the best of times they change their mind on now."
Sorry, You're Late
Early in the pandemic, municipalities, states, and the federal government moved to curtail evictions and late fees to help keep residents in their homes. Now, six months into the crisis, what were once seen as temporary measures are being extended in many parts of the country as the apartment business takes the hit.
At Haven Realty Capital, late fees have traditionally been a large revenue stream, followed by pet rent and admin fees. "[But] late-fee revenue has dropped to zero since April," Reddy says. "The moratorium on late fees has also eliminated the incentive to pay on time, resulting in a delay in our collections at some of the properties."
It's the same story at Trion Properties, as Sharkansky simultaneously eyes what's happening in collections and the state legislature. "We're in California, and not allowed to charge late fees," he says. "In California, it's open-ended. It's a function of when they remove the emergency order. In Oregon, it was set to expire but was then extended to Sept. 30. We still get the majority of our rents in the first week [of the month], but the next 20 to 25 percent are paying in the following three weeks."
Future Opportunities
As many residents have been hunkered down for months now, apartment operators are seeing an increase in their energy and data consumption. Even before the pandemic, says Todd Richman, Senior Vice President at Morgan Properties, based in King of Prussia, Pa., marketing contracts with cable providers and Internet providers did well for his company.
Richman is predicting that addiction to Netflix and Zoom dependence is going to raise the income from fees. "I would assume that once we see the numbers, we might have higher income from these services," he says. "With people working from home, they may have had to upgrade to a better Internet service, they may have ordered more services. It's possible it's remained the same. But I'm expecting Internet penetrations to be higher than they've ever been."
Laundry rooms are another small but reliable revenue source for Morgan, and Richman is expecting to see an uptick — again because people are spending more time at home.
Trion's Sharkansky also is bullish on laundry. Trash collection, water usage, pest control, and sewage fees are also looking up. "Ratio utility billing [RUBS] is huge," he says. "Although I don't know if you can qualify that as ancillary income; it's more of an expense reimbursement, but it's on the income side of the P&L."
Doggy Day Care
The pandemic has been a huge boon for pet adoption, according to a number of sources. The consensus is that people who had been putting off getting a dog or cat because they didn't spend enough time at home suddenly have no excuse.
In April, Kitty Block, CEO of the Humane Society, told the Chicago Tribune, "I think it's a combination of reasons. We're going through a global pandemic and its anxiety-provoking and it's isolating. Those who are fortunate enough to work remotely are doing it from home, so people have the time now and the desire to open up their homes to a pet, to give that animal a chance."
The trend is confirmed by the numbers Trion Properties is seeing. "In April, May, and June we had an uptick in pet fees," Sharkansky says. "Looking at year-over-year for June, portfolio-wide, we did about $9,400, and last year [it] was around $7,000, so we're seeing a 34 percent increase."
But even enforcing pet fees will likely get some pushback from residents, demonstrating, once again, that at this point in time, fees are a touchy issue
"I don't know that the first thing a resident does when they get a pet is call the office and let us know," says Richman of Morgan Properties. "We're trying not to be intrusive to residents about being in their apartments. We're not doing walk-throughs of each apartment; it would be very hard to do that."