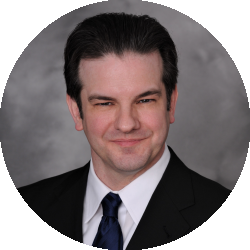 Latest posts by Randolph Taylor
(see all)
Tenants are moving to the suburbs in droves, according to CoStar's latest apartment report, and downtown landlords are cutting rents.
CoStar tracked several novel trends in the multifamily sector during the past quarter, including an extended leasing season and a lot of pent-up demand for cheaper, larger suburban apartments during the pandemic and economic shutdown.
"Let's start with some good news: Apartment demand came roaring back in the third quarter, topping 100,000 units. That's easily the best third-quarter demand on record," John Affleck, CoStar's vice president of market analytics, said in a new video. The wave of leasing "confirms that many renters postponed moving into a new apartment until after lockdown measures imposed in the spring had lifted," he said.
That sounds good. But the third quarter also saw some huge numbers of new apartments coming to market. And mostly, they opened in areas considered to be falling out of favor with renters: expensive, downtown neighborhoods that used to boast proximity to offices and now-restricted hangouts such as restaurants and bars.
"Downtown landlords are doing their best, though. Overall, they've slashed rents for downtown product by more than 6% from the March peak — even as rents for suburban product are trending above pre-COVID levels," said Affleck. "And the rate of decline in downtown rents has yet to slow. Rents have fallen at a rate of about 1% per month since June."
Renters have been voting with their feet, moving outside city centers.
"That third-quarter demand was powered by near-record absorption of suburban units, which offer cooped-up city dwellers more space at lower cost — and at least the perception of safety," said Affleck.
The discounts on downtown rents appear to be having an effect. He noted, in the third quarter, downtowns saw more people moving in than moving out of apartments — the opposite of the second quarter. But those areas still have a vacancy rate that's higher the historical average.
One indicator, search activity for rentals on Apartments.com, part of CoStar Group, the parent of CoStar News, increased in the suburbs and areas farther out in places such as Stamford, Connecticut; California's Inland Empire; and Baltimore.
"Still, search activity is still running at above pre-COVID levels in every major market, and we've seen that activity turn into strong demand last quarter," he said. "Could the fourth quarter also bring a record number of new leases in a leasing season that never ends?"
Source: By John Doherty CoStar News October 6, 2020 | 11:19 AM
call for offers Due: Wednesday 10/7/2020 @ 5 PM
Victorian Apartments
800-834 Victoria Dr. Montgomery, IL 60538
Listing Price: $14,500,000
[table] Cap Rate,
6.38%
Number of Units,
152
GRM,
8.30
Occupancy,
96%
Price/Unit,
$95395
Price/Gross SF,
$135.14
Gross SF,
107200
[/table]
Investment Highlights
152 Unit Suburban Multifamily Property
32 Studios, 72 One-Bedrooms & 48 Two-Bedrooms
Clubhouse with Office, Laundry Facilities, Fitness Area, Outdoor Pool, and Courtyard
Located in Montgomery Illinois | 40 Miles Southwest of Downtown Chicago
Many Upgraded Kitchens and Baths
Tenant Paid Electric Baseboard Heat
Value-add component, upside in rents
Map Overview
Investment Overview
Marcus & Millichap is proud to present to market Victorian Apartments, a 152-unit apartment community located in west suburban Montgomery, Illinois bordering Kendall County to the South, the fastest growing county in Illinois, and the City of Aurora, IL to the East, the second-largest city in Illinois. The subject property is approximately 40 miles southwest of downtown Chicago.
Victorian Apartments consists of 16 two and three-story apartment buildings and clubhouse spread out over almost 10 acres; offering 32 large studios, 72 one-bedrooms, and 48 two-bedroom apartment homes.​​​ Community amenities include a clubhouse, an on-site management office, laundry facilities, a fitness area, an outdoor pool, a central courtyard area with a playground, and ample off-street parking.​​​
Each unit has separately metered, tenant paid, low maintenance, electric baseboard heating, and ac sleeve units.​​​ Approximately 60 percent of units have recently updated kitchens & baths as well as other capital improvement made including new windows, parking lot repairs, replacement of all deck footings & supports and updated intercom system with integrated Alexa. Roofs are in good condition approximately 10-12 years old.
There is investor upside in this multifamily offering through the continued renewal and releasing of under-market rents. Further upside may also be realized in future years from job growth and economic development in the area through the redevelopment of the recently sold 350-acre former Caterpillar manufacturing complex minutes from the property.