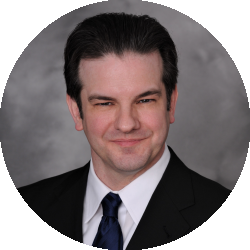 Latest posts by Randolph Taylor
(see all)
Sales Volume and Market Tightness. Chart courtesy of NMHC
Led by many Sun Belt markets, most of the metros across the U.S. are witnessing improvement in apartment fundamentals.
Though large metropolitan areas continue to confront lower occupancy levels, even in these areas, conditions appear to be on an upswing, according to the latest quarterly survey by the National Multifamily Housing Council.
"Ultimately, this report shows that after more than a year of the pandemic and resulting financial distress, the outlook for the multifamily industry is increasingly positive," Caitlin Walter, NMHC vice president for research, told Multi-Housing News.
"We're not out of the woods yet, and there are various regions that will be facing increased challenges for some time to come. But overall, the prognosis looks good," Walter added.
Highest in years
The report's market tightness index reflected the improvement. Last quarter, 53 percent of respondents reported unchanged market conditions. This quarter, 67 percent of respondents reported perceiving tighter conditions in their apartment markets. By contrast, only five percent reported looser conditions, and 28 percent reported conditions unchanged since last quarter.
According to the survey, the sales volume index rose from 53 to 77, representing the loftiest index level since October 2010. Six out of 10 respondents reported steeper sales volume compared to the previous quarter. Only 7 percent reported lower sales volume than one quarter earlier, while 31 percent regarded volume as unchanged.
On a similar note, the equity financing index grew from 58 to 68, with 42 percent of respondents reporting equity financing more available than three months earlier. A similar portion, or 39 percent, saw equity financing conditions unchanged, and only six percent of respondents found equity financing less available.
The only index to come in below breakeven was debt financing, which fell from 49 to 44, with 35 percent of respondents finding financing conditions worse than the earlier quarter, and 23 percent of respondents reporting improved conditions for debt financing. Another 34 percent reported unchanged conditions in the debt market.
Relief money
Respondents were also asked if they had taken advantage of Emergency Rental Assistance Programs rent relief money in markets where they operate.
Almost half of the respondents, or 47 percent, reported accessing federal relief funds in at least some of their areas of operation, 5 percent in all areas, and 42 percent in only some of their areas. Slightly more than a quarter of respondents, 26 percent, reported not having received any relief money. Meantime, 16 percent of respondents said they had gained relief funds from local governments or charities, with the final 11 percent saying they had no plans to access federal rent relief funds.
"It is notable that almost half of the respondents have received rental assistance of some sort so far," Walter told MHN.
"We believe it is critical that states and municipalities do all they can to put in place systems that quickly and efficiently distribute the tens of billions in rental assistance funds included in recent legislation. The faster those funds are disbursed to those in need, the faster the recovery will be."