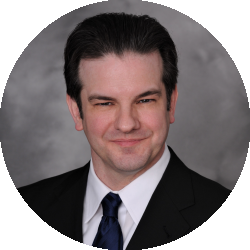 Latest posts by Randolph Taylor
(see all)
One leading apartment maintenance and construction distributor speaks out on pricing and inflation.
Even with the recent, steady rise in rents—by double-digits in many markets—that degree of revenue gains is unsustainable, apartment operator Mike Brewer, COO, RADCO Companies, Atlanta, recently said.
That brings the focus to expenses. And there's not a lot of hope that prices will come down, or even what might bring them down, commented a vice president for one leading apartment maintenance and construction distributor last week.
"Distributors, manufacturers, and apartment operators are simply holding their breath right now," they said. "There's too much uncertainty with the economy, world events such as Ukraine and then some; and what happens if China suddenly shuts down and for how long. You might say things could get better with results from the 2024 US Presidential election, but even that's too far and too much of a wild card."
The distributor said that the supply chain is better but remains broken. Headwinds include recovery from events beyond just Covid, including weather, shortage of workers at ports and truck drivers; and not having the right technology needed to efficiently move containers along the path the best way possible.
Must Be Flexible on Brands
Apartment operators have said that they are left to be more flexible on product brands during this time, and this distributor described that predicament.
"You might want or need a Moen faucet, but then all of a sudden you can't get it so you need to go with Pfister or some other brand. It's unsettling, and appliances are the toughest product line to acquire right now, and for most of the past year or so.
"But we learned during the pandemic that our industry can be flexible and move on a dime. Manufacturers went from making a ton of faucets to making a ton of gloves.
"Let's also remember that operators spent five years talking about self-guided tours, but didn't do them. Then: Boom, they found a way to roll them out in a couple of weeks once lockdowns started back in 2020.
HVAC Systems Upgrades Coming
Upgrading and meeting changing regulations for HVAC systems and parts has created another difficulty.
"There are new regulations going into place right now where most jurisdictions are going to have to increase their SEER by one," the distributor said. "Manufacturers are pausing some existing product-making as they transition to the new models. This will cause delays regardless of any other factor."
And while pricing continues to be volatile, there are other factors in play that make pricing, availability, and now, budgeting, tough to figure.
"What we see is that the best customers can get the best prices," they said. "Having existing strong relationships really does matter. We take care of our best customers, first."
Passing on the Costs Hikes
The spokesperson said customers often ask how much of inflation the manufacturers and distributors pass along.
"If there's a $40 item that now costs us $50, do we charge them that full extra $10," they said. "And do we factor in other ongoing, rising inflation factors by pricing based on wages, gas prices, and anything else? The answer is, 'It's all variable, based on customer, item, and market?'
They said there also can be different prices for MRO vs renovation jobs.
"With a renovation job, we might have priced something six months ago and then that item goes way up in price," they said. "Do we still honor it? If it's a small customer or a small job, because we simply might not be able to eat that cost. It's unfortunate."
Source: Apartment Players Are 'Holding Their Breath' Despite Surging Rents