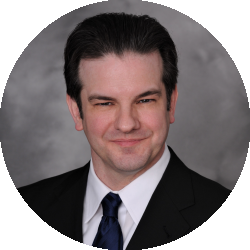 Latest posts by Randolph Taylor
(see all)
Rent debt improved slightly in September as the economy has continued to improve and add back jobs.
The lack of a new federal stimulus package has not had a negative impact on rent debt—back rent payments owed to landlords—since the CARES Act relief expired in July. Rent debt improves slightly in September, with 32% of renters owing back rent to landlords down from 34% in August, according to data from Apartment List. This improvement has occurred in step with economic recovery and the addition of lost jobs.
"Despite the expiration of federal stimulus provided through the CARES Act, the economy has gradually been adding back jobs, indicating that we've started down the path of what will likely be a drawn-out recovery," Christopher Salviati, housing economist at Apartment List, tells GlobeSt.com. "With some Americans starting to get back to work, the rate of non-payment has not worsened. That said, the rate of missed payments remains elevated, and we find that even many of those who are able to pay their rent are making significant financial sacrifices to do so."
While the share of rent debt among renters is improving, it is still high, with more than a third of renters owe back rent payments. "The fact that so many Americans are struggling to pay their rent is putting downward pressure on rent prices," says Salviati. "We find that among those who say the pandemic has made them more likely to move during 2020, the most commonly cited reason is the need to find more affordable housing. Many of these renters are likely moving back in with family or friends to relieve financial pressures. High-priced markets and luxury units, in particular, are seeing a drop off in demand lead to stagnating or falling rent growth."
Eviction moratoriums have played a role in increasing missed payments—while also decreasing the number of evictions. These protections have expired in some areas, but in others—including the state of California—eviction moratoriums have been extended through the end of the year. "Eviction moratoriums have been an important tool in maintaining housing security for those that are struggling during these unprecedented times," says Salviati. "We haven't seen evidence that these protections are leading to higher rates of missed payments—renters who are able to afford their rent are continuing to make payments, and in fact, many are going to great lengths to stay current on their rent in spite of the protections in place. Rent debt is likely to be an issue through the end of the year with or without the presence of eviction moratoriums."
Rent debt isn't only a burden for renters—who are struggling to make payments and stay in their homes during a public health crisis—but it also places a burden on landlords. Many landlords are not able to maintain ownership with decreased cash flow. "Many landlords operate on relatively thin margins and rely on complete and timely rent payments in order to pay the mortgages on their rental properties. Widespread issues with rent non-payment will certainly impact landlords as well," says Salviati. "That said, many lenders are offering options for mortgage forbearance, which may relieve some of this pressure.
Source: GlobeSt By Kelsi Maree Borland | September 25, 2020 at 02:00 PM