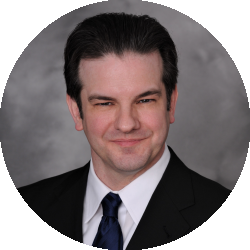 Latest posts by Randolph Taylor
(see all)
April's increase in pricing power proved to be nearly universal across markets, as 145 of the 150 metros tracked in RealPage's core data set logged at least a little rent growth for the month. Four metros registered no change in rents, leaving just one market – Davenport, Iowa – with a minor cut in pricing.
Among major markets with at least 100,000 units, Phoenix led the way for rent growth during the month of April. Effective asking rents there climbed 2.6%.
Monthly increases also proved very strong at 2% or better across another seven of the country's large metros: Austin, Las Vegas, Orlando, Salt Lake City, Tampa, Raleigh/Durham, and Jacksonville. Denver and Atlanta posted monthly rent growth of 1.9%.
The average monthly rent for the U.S. as a whole now stands at $1,453.
Annual Rent Growth Is Solid in Much of the Country
The country's typical rent now is 1.7% above year-ago rates. Thus, cuts suffered during the early days of the pandemic have been completely reversed in all but a handful of locations.
Annual rent growth now reaches 3% or more, which was the performance seen prior to the pandemic, in 110 of the 150 largest metros.
Year-over-year price increases are at 5% or better in an impressive 19 of the major markets.
Riverside/San Bernardino is in the top spot for annual rent growth, with pricing up 13.5%. Year-over-year rent growth also is in double digits across Phoenix, Sacramento, and Las Vegas, all registering price jumps of roughly 10% to 11%.
Rents are up about 9% annually in Tampa and Memphis, while increases of roughly 7% to 8% have occurred in Atlanta, Jacksonville, Greensboro/Winston-Salem, Salt Lake City, and Virginia Beach.
At the other end of the performance spectrum, April's monthly rent bump still leaves prices way under the year-earlier rates in some of the country's key gateway metros.
Rents are still down 18.3% year-over-year in San Francisco, while the annual price cut is near 14% in San Jose and New York. Seattle's annual loss is 6%, and the year-over-year declines are at 4% to 5% in Oakland, Boston, and Washington, DC. April's effective rents for new leases dip about 3% below year-earlier rates in Chicago and Los Angeles.
Occupancy Remains in Great Shape
U.S. apartment occupancy has been hovering between 95% and 96% since late 2019. The April figure of 95.8% is up slightly on both a monthly basis (95.5% in March) and an annual basis (95.4% in April 2020).