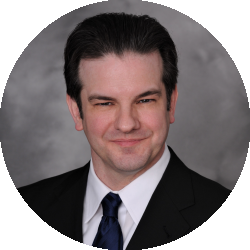 Latest posts by Randolph Taylor
(see all)
Vacancy rates won't hit 6 percent until well into next year.
Vacancy levels bottomed in October 2021, and since then, the situation has eased gradually but the market remains historically tight.
Apartment List's data show vacancy ticked up for seven consecutive months, reaching 5 percent in May. Its rent growth index shows a corresponding trend, as price growth has decelerated this year compared to 2021.
The rental listing site said it's possible that the easing of vacancies could level off in the coming months due to rapidly rising rents that may incentivize many renters to stay put and renew existing leases rather than look for new ones.
"At the same time, the recent spike in mortgage rates has created yet another barrier to a historically difficult for-sale market, potentially sidelining would-be homebuyers and keeping them in the rental market," the company said in a release.
Demand Leveling in Hottest Apt Markets
Markets that saw large spikes in vacancies in the early pandemic such as San Francisco, Boston, Seattle, and Washington, D.C., have since seen renters return.
Meanwhile, demand is leveling off in the nation's hottest markets.
Seattle, Boston, and DC (as well as many other similar cities across the country that were greatly impacted by the pandemic) are seeing their rents back above pre-pandemic levels.
San Francisco is a rarity in that it still is experiencing a pandemic "discount," but even there, rents are up 20 percent since January 2021.
Availability of vacant units nationally remains notably constrained compared to the pre-pandemic norm. "Even if vacancies continue their gradual easing, it won't surpass 6 percent until well into next year on its current trajectory, the firm estimated.
Source: Apartment Vacancy Has Ticked Up for Seven Consecutive Months