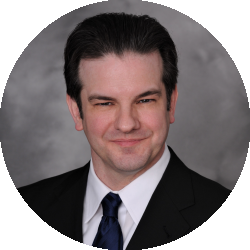 Latest posts by Randolph Taylor
(see all)
Some observers think the telework trend is just getting started.
With remote working increasing and oversupply a concern in urban markets, trends seem to favor suburban apartments in the future.
Some households will move to lower-cost areas to maintain a similar quality of housing or amenities for less money.
"We do see some strengths with suburban apartments," says CoStar Advisory Services Consultant Joseph Biasi. "If this work-from-home trend is going to be a little bit longer term, people will feel more comfortable with moving out into the suburbs."
That could mean more high earners leave the city. "We'll see some of those higher-income households pushing out into the suburbs and taking advantage of cheaper rents," Biasi says. "On top of that, they'll have a little more space because they're in a city anymore."
But Biasi doesn't think it is just a temporary trend. "We also think that working from home is going to extend a bit longer," he says. "It's going to be a trend in the next couple of years and we're just starting to see the beginning of it."
Many will favor larger apartments and higher-quality space due to social distancing. "Some people just don't want to be in enclosed, dense areas," Biasi says.
As people move to suburban apartments, they will end up in some areas without much new supply.
"Prime suburban areas weren't seeing that much of a supply pipeline," Biasi says. "So apartments located in those areas are going to benefit from this entire flight to lower density that we're seeing."
These higher-level suburban properties are already performing well. "They're actually outperforming any other [apartment] type," says CoStar Portfolio Strategy Senior Consultant Juan Arias.
Without this new supply, there are fewer high-quality apartments in the suburbs, according to Biasi. "Absorption and rents should rise in those properties. "We're not that necessarily concerned about [performance] in high-quality suburban apartments," he says.
But there are still some signs of concerns in suburban apartments. "The lower-quality [apartment] space has more tenants at risk of financial instability in the suburbs," Biasi says. "Most of the economic impacts of the virus are at the lower-income levels."
These are the people who have been hit the hardest by layoffs, job loss, and income loss. "Low-income workers feel little financial stability," Biasi says. "You can see that with those making less than $75,000. So the people who would likely be in a three-star [apartment community] or below are the ones who are feeling less financially stable. So we would expect that to show up to some degree in those lower-quality apartments."
That is different from concerns in urban areas, where supply plus the exodus of some workers is the issue. "In the urban areas, the risk is a supply overhang plus less demand in the higher quality space as those high-income households begin to shift back out to the suburbs," Arias says.
Source: GlobeSt By Les Shaver | October 19, 2020 at 07:34 AM