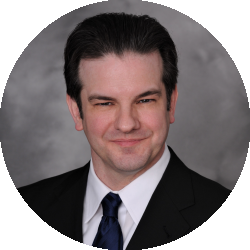 Latest posts by Randolph Taylor
(see all)
With sophisticated daily pricing tools, apartments today are better positioned to respond to inflationary pressures than they were forty to fifty years ago.
During the last six months, The Federal Reserve has acted aggressively to thwart the COVID economic crisis. It pushed interest rates to near zero and purchased massive amounts of securities. Add these moves to the $2.2 trillion CARES Act, and you have an enormous increase in money supply and the federal budget deficit.
In a new report, Patrick Lynch, vice president of Research and Analytics Middleburg Communities, wonders, like many observers, if these moves will create inflation in the future. And if so, will the multifamily asset class continue its traditional role of providing a hedge.
To help predict the future, Lynch looks back to the 1970s—the last time the US experienced a significant rise in inflation—and compared the annual average rate of rent growth to the average inflation rate from 1973 to 1983 by studying three data sources.
Looking at the Personal Consumer Expenditures Price Index, rents grew slightly less than overall inflation but marginally more than core inflation stripped of food and energy. The Consumer Price Index (CPI-U) indicates that rents grew at an average annual rate of 6.7% but it was below the average yearly inflation rate. The American Housing Survey showed that the median rent increased by an average yearly rate of 8.5%, which exceeded all measures of inflation, according to Lynch.
Lynch finds that the CPI-U measure of average annual is a bit exaggerated due to its treatment of mortgage interest and he gives more weight to the PCE measures. If you look at the AHS data, which uses constructed units to calculate overall average rent growth, then growth likely exceeded the rate of inflation over this period.
"The history of apartment rents in the 1970s and early 1980s demonstrates the resilience of the multifamily asset class and its strong potential as a hedge against inflation," Lynch writes. "Despite lackluster job growth and high unemployment, apartment rents nonetheless kept pace with inflation during the most inflationary period to date in postwar US history."
Better Positioned Now
With sophisticated daily pricing tools, Lynch thinks apartments today are "better positioned to respond to inflationary pressures than they were forty to fifty years ago."
For instance, revenue management, which didn't exist in the 70s, can take the guesswork out of pricing decisions.
"By taking into account factors such as exposure, market conditions, and competition to create targeted rent recommendations, management can drive the most amount of leasing demand while optimizing their revenue," Stacy Holden from AppFolio told GlobeSt in an earlier interview.
Source: GlobeSt Les Shaver | October 23, 2020 at 07:29 AM