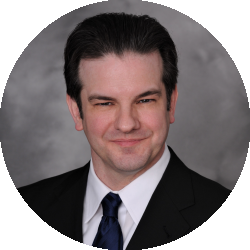 Latest posts by Randolph Taylor
(see all)
Regional Players Win Deals While Using Localized Knowledge to Their Advantage
In the apartment world, now might be the time of the little investor.
While sales of multifamily properties are cratering, recent deals show a new pattern: Small- and medium-sized firms are getting them done.
A case in point: Last week, Dallas' Knightvest Management paid $42 million for Hawthorne at the Trace in Raleigh, North Carolina. That 15-year-old, 250-unit property is a quintessential value-add strategy, where upgrades can be made in order to boost rents. But it's also one that gives a lot of big investors pause: Will the tenants be able to pay rent as U.S. unemployment claims top 44 million during the coronavirus pandemic?
Knightvest is relatively small, having acquired just about $1.9 billion of rentals over the past few years. The firm holds on to properties longer than the giant public real estate investment trusts and private firms that like to flip properties every three to five years. Of late, buyers such as Knightvest have been more active than big investors such as Aimco, Mid-America Apartment Communities, Greystar, and others.
While some companies don't like to discuss their strategies, those analyzing the moves and apartment brokers say this time of economic disruption and uncertainty could be a heyday for regional operators.
"Smaller, more local buyers may feel they have better information about their local markets — and may have a more optimistic outlook," said John Affleck, vice president of market analytics at CoStar. "And, with many national buyers taking a 'wait and see' approach, the local players are winning deals that might have gone to larger players last year."
'Looking Down the Road'
Another large deal this month was in Georgetown, Texas, just north of Austin. BSR, a REIT based in Little Rock, Arkansas, paid $51.6 million for the 303-unit Retreat at Wolf Ranch. BSR's done about $600 million of purchases in the past five years, according to CoStar.
Also this month, Miami's Westside Capital Group won the bidding for The Residences at Veranda Park in Orlando, Florida, paying $45 million for the 150-unit, 12-year-old property. The firm has done about $124 million in deals over the past five years.
Without the massive fund shops and apartment operators to contend with, smaller players can put their localized knowledge about management to work. And their confidence in the markets they know well can help them handle potential confusion surrounding how apartments will perform in the next year or so if the coronavirus and economic downturn continue to spread throughout the country.
But that doesn't mean the big dogs are completely out of the game.
Greystar, the giant based in Charleston, South Carolina, picked up Avana Thornton Station in suburban Denver on June 10. It paid $119 million for that 18-year-old, 480-unit complex.
Larger buyers are taking a wait-and-see approach generally. If prices are falling and regional players are making money, the big investors aren't worried too much.
"The massive equity houses, they can afford to be a little bit late to the dance," he said. "It's true that in the last few weeks we've seen a lot of local and regional players winning deals. But trust me, it won't be long until the biggest household names are back in the game in a big way."
Source: By John Doherty CoStar News June 17, 2020 | 08:07 P.M.