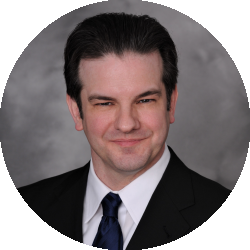 Latest posts by Randolph Taylor
(see all)
Asking rents are at an all-time high with year-over-year and month-over-month gains.
U.S. asking rents are at an all-time high, and in some metros, more than double the average growth. According to the latest research from Redfin, the median monthly asking rent was up 15.2% year-over-year (YoY) in May—marking the first time it has eclipsed the $2,000 threshold. The month-over-month increase was 2%, bringing the average monthly rent to $2,002.
In the months leading up to the onset of the COVID-19 pandemic, median rent hovered around $1,600, and this continued until mid-2020 when there was a slight spike; rent declined back in the direction of the $1,600 baseline toward the end of 2020 before starting on this continued growth path that has been seen since the start of 2021. In May 2021, year-over-year asking rents were up 4%, and asking rents were up 17% YoY in March 2022.
"More people are opting to live alone, and rising mortgage interest rates are forcing would-be homebuyers to keep renting," said Taylor Marr, Deputy Chief Economist with Redfin, in a release. "These are among the demand-side pressures keeping rents sky-high. While renting has become more expensive, it is now more attractive than buying for many Americans this year as mortgage payments have surpassed rents on many homes. Although we expect rent-price growth to continue to slow in the coming months, it will likely remain high, causing ongoing affordability issues for renters."
While overall asking rents have grown substantially, it is market-specific. The New York area, which includes the likes of Nassau County and New Brunswick, N.J., among others, had the highest median asking rent of just north of $4,000, a more than 24% increase YoY. Meanwhile, Austin, Texas, saw a nearly 50% jump in asking rent bringing the median asking rent to just over $2,700. Only three metros—Milwaukee (-10%), Kansas City, Mo. (-2.9%), and Minneapolis (-2.8%)—saw YoY declines in median asking rent.