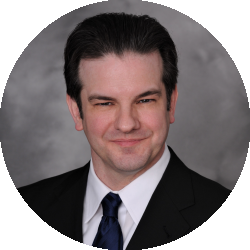 Latest posts by Randolph Taylor
(see all)
Aurora is forming a tax increment financing district to help pay for $50 million in benefits for the development of a new complex for the Hollywood Casino.
Aldermen in the state's second most populous city voted to begin the process of creating a TIF district on a property along Farnsworth Avenue and Bilter Road where Penn Entertainment will build a new $360 million casino resort, the Aurora Beacon-News reported.
Last month, city officials approved $50 million in financial assistance for Jay Snowden's Penn to move the Hollywood Casino out of downtown to a location closer to Interstate 88. The new facility is set to include 900 slot machines, 50 live table games, and a sportsbook.
Aurora will borrow the $50 million by selling bonds, and the principal and interest will be repaid by the casino's property taxes. Part of the site is located within an existing tax increment finance district, but the agreement also called for a new micro-TIF for the casino that would last about 23 years and prevent the additional value the new development brings to the property from being taxed for that period.
Under the new TIF district, which the property still needs to qualify for, part of the casino's property taxes will go into a fund that will be used to retire the bonds each year.
The City Council approved paying $42,000 to Kane McKenna and Associates to do the necessary feasibility study for the TIF district.
Residents against the agreement said they don't mind the casino moving, but they didn't want the taxpayers to be on the hook for the bill. Opponents say that Penn Entertainment, which had $2.75 billion in gross profits in 2021, can afford to finance the move and redevelopment without money that would otherwise go to the city for public expenses.
Aside from gambling, Penn wants to build a 200-room hotel, a spa, and several restaurants on its new casino site across Farnsworth Avenue from the Chicago Premium Outlets Mall.
Source: Aurora Starts Process Of Creating TIF District For Hollywood Casino