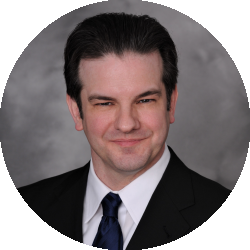 Latest posts by Randolph Taylor
(see all)
When Donna Jones and her husband looked to rent a house in northern Virginia in February, they often received the same response: sorry, but someone else offered to pay more rent.
"We didn't even know you could do this," Ms Jones said.
Bidding wars have long been a staple of boiling real estate markets, where buyers compete with offers above the seller's listing price. Today, these contests are becoming more common in the rental market. Real estate agents from New York to Chicago and Atlanta say they are seeing more people than ever bidding above asking to rent houses and apartments they will never own.
A growing number of white-collar professionals, some of whom have recently sold homes, are reluctant to buy due to record home prices, rising mortgage rates and limited supply. They're renting instead, helping to drive a frenzy for rental properties of all kinds and fueling the trend of offering rents above asking prices, real estate agents said.
Despite forecasts of a housing market cooling in 2022, U.S. home prices are still at record highs, even with mortgage rates soaring in recent months. The WSJ's Dion Rabouin explains what is driving demand, evidence of a slowdown on the horizon and what it could mean for the economy. Photo composition: Ryan Trefes
In parts of Atlanta, so many people are vying for the same homes that Re/Max agent Peter Beckford said he rented $3,500-a-month townhouses to couples earning nearly $1 million. dollars per year.
"All of these candidates are extremely qualified," Mr. Beckford said.
A New York City panel last week approved rent increases of 3.25% for next year in properties covered by the city's rent stabilization rules, the largest increase in nearly a decade. But for the city's unregulated rental stock, which accounts for about half of all apartments, rent hike season is on. In popular upscale neighborhoods, more tenants are overbidding, real estate agents say.
"We politely recommend it," said Adrian Savino, managing director of brokerage firm Living New York.
Large rental landlords also report having more business than they can handle. "In any given week, we get over 13,000 leads for just 200 homes available," said Gary Berman, general manager of Tricon Residential in an earnings call in May.
The median asking rent in the United States topped $2,000 for the first time in May, according to real estate firm Redfin, and it has risen 15% over the past 12 months. If more high-income people enter hot rental markets and the supply of new homes to rent or buy does not increase significantly, rents should continue to rise, housing analysts say.
Rising interest rates also mean builders are likely to build less because fewer people can afford a new home when borrowing rates are higher, said Taylor Marr, deputy chief economist at Redfin. "I think we are in a very difficult situation right now with the prospects for new construction."
Many renters don't stop at offering a higher rental price. Some follow other parts of the homebuyer's playbook, like writing "choose me" love letters that introduce themselves to a landlord and make an emotional appeal. Others ask previous owners to write them recommendations, as if they were applying for a job.
In Chicago, the Brixbid.com website is facilitating an influx of people bidding on rent. Owners start the auction with a suggested price. The tenants then have the choice to underestimate them or to bid even more. Some apartments are now 10% to 15% outpacing demand on Brixbid, said company co-founder James Peterson.
Chicago realtor Jodi Dougherty of Downtown Apartment Co. told her clients to write their best offers on any rental inquiry they submit. Many applicants lose out when they assume the asking rent is sufficient, she said.
Earlier this month, a client succeeded by pre-emptively bidding $1,000 over the asking price for a three-bedroom apartment near downtown Chicago that was listed at $4,000. "We didn't win it by landslide, by any means," Ms Dougherty said.
Donna Jones and her husband TJ have offered more money for their townhouse in Ashburn, Virginia.
It's not just upscale units in affluent neighborhoods where renters feel pressured to pay more than asked. For several months, Atlanta housekeeper Tabutha Robinson and her family had been looking to move out when in April Mrs Robinson found a three-bedroom house priced at $1,325. The listing agent, Torrence Ford, warned her that there were already other applications on the house.
"I felt like if I just went up on the offer a little bit, then maybe I'd get it," Ms Robinson recalled. She offered $1,500, a bit for her budget, she said, but what it took to finally rent a house. "I ran it by the owner, and they were so thrilled they went with them instantly," Mr Ford said.
Ms Jones has also entered the bidding war. "Ready to pay $50 more," she began writing on her inquiries for rental homes in the greater Washington, DC area.
Yet even though she and her husband TJ have careers in government contracts and the military and say they have good credit, they were always outbid. At one point, they considered dressing in military gear for house calls in hopes of impressing some homeowners.
Then, in March, when a four-bedroom townhouse in Ashburn, Virginia came on the market for $3,000, the couple pounced. They offered an extra $200 and were accepted.
"It was scary because in the end we were just putting in applications without seeing them," Ms Jones said. "It is not normal."
Source: Bidding wars have overheated the market for homebuyers now they're coming for renters