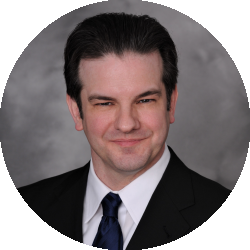 Latest posts by Randolph Taylor
(see all)
A gang of real estate investors has descended on the western suburbs, dropping more than $350 million in a flurry of apartment deals near Interstate 88.
Four firms including Goldman Sachs and CBRE Global Investors have acquired big multifamily properties in Wheaton, Naperville, Warrenville and Aurora, according to DuPage County property records. In another nearby deal, a San Francisco investment firm is buying the 640-unit Addison of Naperville but has yet to close on the acquisition, according to people familiar with the transaction.
The burst of investment activity suggests that the suburban Chicago apartment market is still going strong after a record year for multifamily sales in 2016. Suburban rents are rising at a slow, steady pace, and developers haven't gotten carried away with new projects, giving investors the confidence that they will continue to generate attractive returns by buying apartments here.
But prices are leveling off, limiting opportunities to ride the market higher and sell properties for a big gain. Many investors today are in the hunt for so-called value-add investments: properties that need a makeover, whether it's a spruced up clubhouse or new kitchen cabinets. By renovating, investors can hike rents, boost the property's income and cash out for a big gain.
"Value-add is where the money's at," said Ron DeVries, vice president at Appraisal Research Counselors, a Chicago-based consulting firm.
MAJOR RENOVATION PLAN
TH Real Estate plans a major renovation of Amli at Naperville after buying the 440-unit property at 803 Corday Drive earlier this month. In the biggest of the five west suburban deals, New York-based TH, formerly TIAA-CREF, acquired the property from Chicago developer Amli Residential for $92.5 million.
TH has changed the property's name, to 803 Corday at Naperville, and plans to fix up its common areas and amenities, said Brian Eby, head of multifamily acquisitions and dispositions for TH. Amli Residential, which built the complex in 1998, renovated about 30 percent of its apartments, and TH will refurbish the rest, he said. Eby declined to say how much TH plans to spend on the project or how much it expects to raise rents.
The west suburban apartment market is one of the strongest in the Chicago area, one reason it has attracted so much investment. The median net apartment rent in the Naperville and Aurora submarket was $1.47 per square foot in the first quarter, up 8.9 percent from two years earlier, according to Appraisal Research. That was the biggest two-year rise among all Chicago suburban submarkets.
Eby said he likes Naperville because of its strong schools and transportation links.
"It's where people want to live," he said.
In nearby Warrenville, New York-based Goldman Sachs paid $74.3 million for the Preserve at Cantera, a 343-unit property at 30000 Village Green Blvd. It acquired the complex from a venture led by Michigan investor Jonathan Holtzman.
"Affordability is a primary concern among young families looking to raise children today, but while looking for economical housing options they also prioritize strong schools and accessibility to employment, retail amenities and cultural centers," Joe Sumberg, co-head of Goldman Sachs Asset Management Private Real Estate, said in a statement. "Preserve at Cantera checks all these boxes: It offers a high-quality, economical, family-forward housing option which is located in one of the premier school districts in the area."
CHECKING THE BOXES
It also checks the value-add box. Goldman said it has hired Marquette Cos., a Naperville-based apartment owner and manager, to oversee a major renovation of the property that will include a remodeled clubhouse and revamped apartment interiors.
In the other two completed deals, CBRE Global Investors paid $73.5 million for the Retreat at Danada, a 295-unit property at 22 Vivaldi Court. It bought the complex from New York-based Edge Principal Advisors, which paid $45.5 million for the property in 2010.
White Oak Partners, an investment firm based in suburban Columbus, Ohio, also paid $44.1 million for the Legacy at Fox Valley, a 272-unit property at 3750 E. New York St. in Aurora. It bought the complex from an affiliate of Boston-based AEW Capital Management.
San Francisco-based FPA Multifamily has also agreed to buy the Addison of Naperville, a 640-unit property next to the Country Lakes Country Club, from Salt Lake City-based Bridge Investment Group Partners, according to people familiar with the deal. A price could not be determined, but it is believed to be higher than the $76.4 million that Bridge paid for the complex in 2014.
MORE ON THE MARKET
Several more suburban multifamily properties are on the market, including the Crossings at Danada in Wheaton and Avant at the Arboretum in Lisle.
The volume is so strong that 2017 could be the biggest year ever for suburban Chicago apartment sales, said DeVries of Appraisal Research. Sales hit a record $1.66 billion last year, eclipsing the prior high of $1.17 billion in 2007, according to Appraisal Research.