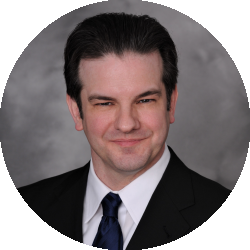 Latest posts by Randolph Taylor
(see all)
Blackstone is on a nearly $250 million selling spree throughout Chicago's suburbs, having found two real estate investors who have centered their portfolios on the area to take on big multifamily properties.
Blackstone Real Estate Income Trust sold the 440-unit Green Trails Apartments in Lisle for $100.4 million and the 319-unit Grand Reserve in Naperville for $93.5 million, Crain's reported. The deals come from BREIT selling the 236-unit Windbrooke Crossing complex in Buffalo Grove for $53.3 million.
New York-based DRA Advisors, which bought the Buffalo Grove property, also bought the Lisle property. DuPage County records show that San Francisco-based apartment investor Friedkin Property Group bought the Naperville complex.
While many multifamily investors have been flocking to the suburbs, BREIT has sold all but one of the properties it owns. Meanwhile, DRA and Friedkin are showing a strong taste for the Chicago area, where each firm has focused its respective acquisitions to make it the largest market for both.
Blackstone took over the recently sold properties and another in Lombard when it bought Resource REIT for $3.7 billion in May 2022. BREIT has listed the 256-unit Martin's Point property in Lombard for sale but hasn't found a buyer yet.
BREIT recently had to tighten redemption requests after a breach of its quarterly repurchase limit, though it received a massive $4 billion injection from the University of California system's UC Investments. Rising interest rates have hindered the fund's ability to make acquisitions.
BREIT chooses to focus on markets in the South and the West, hoping population booms and job growth will continue to boost real estate there.
Multifamily values have been rising in suburban Chicago, which netted BREIT more money for the properties than they had previously sold for. Resource originally paid $78 million for the Green Trails property in May 2017, signifying a 29 percent increase in value. Grand Reserve's value rose by 40 percent as Resource bought it for $66.7 million in December 2015.
Source: Blackstone's Suburban Chicago Apartments Selloff Swells To $247M