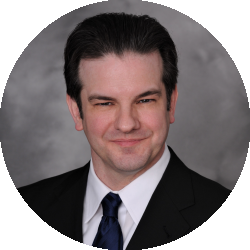 Latest posts by Randolph Taylor
(see all)
Investors flush with lots of capital are looking for properties to buy.
Cap rates are facing significant downward pressure for many types of commercial real estate from apartments to self-storage facilities to hotels and industrial properties, says Marcus & Millichap SVP and director of Research Services John Chang in the latest installment of his video briefings.
Speaking to apartments, Chang says part of the buzz of large investors at the recent National Multifamily Housing Council strategy conference was that cap rates for larger properties 100 units and up have been pushed down to the 5% range in smaller markets.
He asserts there is tremendous market liquidity and the pricing structure is particularly strong with prices surges fueled by big market activity and low-interest rates.
"Investors flush with lots of capital are looking for properties to buy," says Chang.
During the conference, Chang says most people he spoke to believe capital gains will go up to 30%.
He added many attendees were concerned higher interest rates could pinch yield spreads. Looking broadly at CRE, the Marcus & Millichap research leader says many investors will find selling is a much better option now than holding for one to three years particularly if they believe capital gains taxes and interest rates will rise. He recommends considering new markets and out-of-favor liquidity types to balance portfolios. "The market could shift quickly, and opportunities may not stay long. There is a relatively short window of opportunity," Chang predicts.
Earlier this month, Peter Rothemund, managing director at Green Street said property prices are quickly recovering lost ground. "In some cases, like self-storage, industrial, and manufactured home parks, prices are hitting new highs—and are now 15-25% higher than pre-COVID marks," he noted.
Source: Cap Rates Facing Downward Pressure for Many Types of CRE