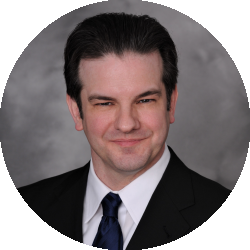 Latest posts by Randolph Taylor
(see all)
Buyers seeking tax breaks have been spiffing up their portfolios by gobbling up mom-and-pop operations.
One of the hottest retail properties attracting sale-leaseback buyers is a drive-through location where you can't open your window.
"Car washes are the hottest specialty product in sale-leasebacks right now," Camille Renshaw, CEO, and Co-Founder of B+E, told GlobeSt this week at the Net Lease Spring conference in New York.
"There are a lot of mom-and-pop locations being gobbled up right now. They're being correlated into larger credits and they're attracting buyers who want to write off capital gains," Renshaw said.
Buyers are lining up to purchase triple-net leased car washes specifically to take advantage of bonus depreciation deductions of up to 100 percent on property improvements allowed by the Tax Cut and Jobs Act passed by Congress in 2017, she said.
Under the 2017 tax bill, 100-percent bonus depreciation will be allowed until the end of this year; in 2023, the maximum deduction will be reduced to 80 percent. Deductions will be reduced by another 20 percent annually until they are completely phased out in 2027.
According to Renshaw, the subscription model embraced by car wash owners also makes them a uniquely stable asset.
"The subscription model that is popular with car wash owners creates a more level P&L over a 12-month period, instead of just in pollen-heavy seasons when everyone wants to clean their cars," she explained. "You don't get that with any other retail asset." Renshaw added that "there's still a learning curve" for institutional investors who don't understand the subscription model.
B+E arranged seven net-leased car wash transactions in the second half of last year for a collective total of $35M. According to the company's website, cap rates have been declining for these coveted properties.
It said last year's deals had cap rates within a 100-basis-point range from 6.5% to 5.5%, with the last three transactions all executed below the 6% rate.
RealSource Group recently announced the sale of over $51 million in express car wash sale-leasebacks during 1Q 2022. The deals involved 10 single-tenant net-leased sites located throughout the Midwest and Southeast.
"We generated multiple all-cash offers for 10 single-tenant car wash transactions and procured a different buyer for each transaction to achieve the highest price possible," RealSource Senior VP of Investment Sales Austin Blodgett said in prepared remarks.
Source: Car Washes are Shining Up Balance Sheets in Sale-Leaseback Deals