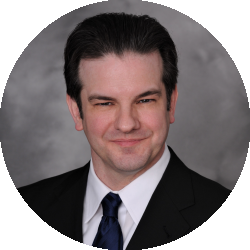 Latest posts by Randolph Taylor
(see all)
Multifamily rents cooling off at last? Compared to previous years, according to a new report by Apartment List.
While prices remain up 5.5% year-over-year, they fall behind the Illinois average of 6.6% and outpace the U.S. average of 4%.
This 5.5% growth increase seems high, but it's significantly slower compared to what the city experienced at the same point about a year ago: 15.5% from January to December 2021.
Not to mention, Chicago rents decreased 1.1% in the past month, compared to the national rate of -0.8%. This ranks No. 69 among the 100 largest metros in the U.S., based on the report. Surprisingly, Paradise, Nevada ranked No. 1 for month-to-month rent growth (2.3%) and New York City ranked No. 100. (-3.0%).
Apartment List also found Chicago to be No. 56 in terms of the most expensive large city in the U.S. The median rent is currently $1,277 for a one-bedroom apartment and $1,386 for a two-bedroom, citywide. Across all bedroom sizes, the median is $1,375. The median rent across the nation as a whole is $1,153 for a one-bedroom, $1,321 for a two-bedroom and $1,344 overall. This means the median rent in Chicago is 2,3% higher than the national and similar to the prices you'd find in Durham and Fayetteville, North Carolina.
Zooming out a little further to include the wider metro, Apartment List found the median rent to be $1,360, meaning the median price in Chicago is 1.1% greater than the price metro wide. But Chicago isn't the most expensive city in the area: Naperville is currently the most expensive, with a median rent just short of $2,000. Conversely, Waukegan is the most metro's most affordable city, boasting a median rent of $1,262.
Source: Chicago apartment rents cooling off? Compared to previous years, according to a new report by Apartment List