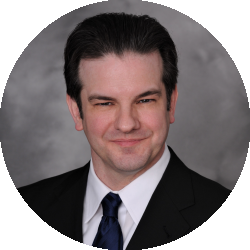 Latest posts by Randolph Taylor
(see all)
Chicago Area Commercial Property Values Flatten Out
Whether they sold or refinanced, many owners of Chicago commercial real estate took advantage last year of prices that surpassed their pre-recession peaks. But their joyride may be slowing down.
An index of Chicago-area commercial property values dropped in the fourth quarter compared with the third, the first quarterly drop in more than five years. The index was flat last quarter, ending a prolonged climb that rewarded some investors with big returns.
Landlords are still in good shape for now: The price measure, from Real Capital Analytics, showed that property values during the first quarter were virtually even with where they were in 2007 just before the recession decimated the market. And prices last quarter were up 2.8 percent over the same period in 2017.
But commercial property values nationwide left the Chicago area behind, with continued growth over the past year, jumping by 8.5 percent year-over-year in the first quarter, according to Real Capital. Flattening prices in Chicago, meanwhile, suggest the local market may have peaked for the current cycle.
One factor constraining continued price growth may be the amount of new supply in Chicago, where new construction downtown and emerging submarkets like the West Loop has created plenty of competition for tenants, said Real Capital Senior Vice President Jim Costello. Oversupply—which is acute in the Chicago apartment and office sectors today—can hold back what landlords can charge for rent and, as a result, how much they can get for their buildings when they sell.
It's a key difference from other major markets like San Francisco and Manhattan, where a different level of investor demand has driven up prices in some cases to double their pre-crash peaks, Real Capital data show.
"Chicago doesn't have that," Costello said. "You still need that job growth to drive up rents. Chicago doesn't have the same dynamic kind of companies in terms of tech and development."
Rising interest rates are likely to slow the rapid price growth nationwide, Costello said, noting that there is a sense nationally that prices are high relative to assets' income.
"You're not going to see prices grow at the same kind of pace and, in some cases, you may see a bit of a decline," he said. "We're sort of in an uncertain time."
The recent cool-down in prices hasn't prevented downtown landlords from pocketing hefty returns from sales or refinancing.
In one case, California-based mall owner Macerich last fall sold the 24-story office tower at 500 N. Michigan Ave. for $86.3 million, 22 percent more than it paid in early 2012. In the hospitality sector, the owners of the Chicago Athletic Association hotel on Michigan Avenue recently refinanced with an $80 million loan that retired a previous $61 million loan on the building.
Source: Crains Chicago Business May 14, 2018 By Danny Ecker