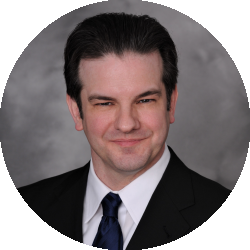 Latest posts by Randolph Taylor
(see all)
While the autumn months brought a cooldown in rental prices across the U.S., some metro areas, such as Chicago, Boston, and New York, are bucking the trend with double-digit growth, according to a report out Tuesday.
In November, the median asking rent across the 50 largest metros tracked by Realtor.com increased 3.4% yearly to $1,712. According to the report, the annual growth rate was the slowest in 19 months.
"Many Americans' budgets are being pulled in multiple directions as the holidays approach, bringing a more typical seasonal cooldown to the rental market that we hadn't seen in the last few years," Danielle Hale, chief economist at Realtor.com, said in a statement.
In the Sun Belt, where both sales and rental markets experienced a pandemic boom, rental prices saw the most significant cooldown. The median asking rent in Riverside, California, fell 5.5% in November to $2,071 per month. In Las Vegas, the monthly rent dropped 4.9% to a median $1,481, according to the report.
In major economic hubs such as Chicago, Boston, and New York, where there are more employment opportunities and higher concentrations of college students, monthly rents climbed by double digits compared to a year ago. Chicago experienced the largest annual growth, with the median rent increasing 20.8% to $1,949 monthly.
Boston's median rent rose 11.8% year over year in November to $2,865 per month, surpassing New York's monthly rent of $2,727, which was 9.4% higher than the same period last year, according to the report.
Also, the rental market is expected to remain competitive in 2023 as still-high inflation, and interest rates will deter potential buyers from purchasing homes.
"Despite this recent relief, renters will continue to be challenged by affordability in 2023, with rents forecasted to hit record highs," Ms. Hale said.
Source: Chicago Becomes the Hottest Rental Market Amid a Nationwide Cooldown