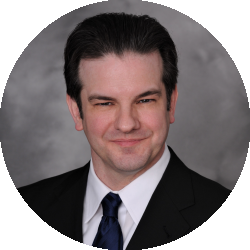 Latest posts by Randolph Taylor
(see all)
When it comes to cash flow, the Chicago multifamily is the king of the world. Or at least the country, with capitalization rates, a measure of rental income, well above the national average.
Yet, uneasy lies the head that wears the throne. Now, some investors see better room for growth in places like Phoenix and Salt Lake City, where rents have risen faster and more consistently, while Chicago may have peaked.
"We shifted a bit more to Phoenix because we see this huge opportunity," Drew Breneman, founder, and CEO of Chicago-based multifamily firm Rise Invest said in an interview.
Cap rates, a measure of rental income after expenses divided by a property's purchase price, are as high as 8 percent on some Chicago area properties, and half that elsewhere. The difference is growth potential.
"It's not necessarily all about the cap rate being higher to attract investment," Breneman said.
His company owns rentals in Chicago but has recently focused on acquisitions in markets like Phoenix where rents on some properties haven't been raised in step with the surging market, he said.
"Rents are 15 percent to 40 percent below market there. You're going to buy something at a 3.5 percent cap in Phoenix. I can make that almost a 5.5 percent cap pretty quick," Breneman said.
It's not a one-way street out of town for multifamily investors, though. Chicago's brokers boast of the city's healthy returns, and out-of-state buyers optimistic about entering northern Illinois' multifamily market.
"We're on a record-breaking pace with our team. We're seeing no slowdown in interest. For every investor that says I'm pulling out, there are still 14, 15, 16 offers on properties that aren't in the most attractive places," said Tony Hardy, head of a Chicago Keller Williams multifamily team that brokered a $10.35 million sale of a 40-unit mixed-use building in Hyde Park last month, a neighborhood record price for a mixed-use property with fewer than 100 units, according to RE Journals.
High margins have helped the Chicago area's multifamily market keep its hot streak alive to start the year, with multiple offers being made on rental and mixed-use properties. A rare Wrigleyville asset garnered a record price per unit in a sale The Real Deal reported last week.
Even Chicago investors sending capital outside Illinois concede the city still offers chances to make money on multifamily assets.
"What the brokers are saying is half-correct. It's the third-largest city in the country. I believe Chicago and Illinois long-term will be successful because there is just too much critical mass here for them not to be," Frank Campise, principal at Chicago-based JAB Real Estate, said in an interview.
Still, investors like Campise see chances to make more money elsewhere, as Chicago's double-digit rent growth last year ended up getting outpaced by an even bigger rise for the national average.
Campise's firm has also recently broadened its holdings from Chicago into Denver, Salt Lake City, and Phoenix markets where he said rent, jobs, and income increases have been more consistent than in Illinois, giving landlords more reasons to justify hiking prices when leases expire than they have in Chicago.