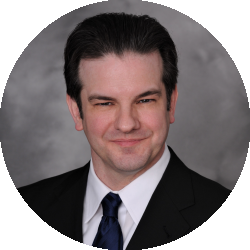 Latest posts by Randolph Taylor
(see all)
Mayor Offers Tax Breaks, Other Incentives for Adaptations of Buildings in City's Longtime Financial Corridor
Chicago officials are soliciting proposals to convert vintage office buildings into hundreds of affordable apartments on a stretch of the city's one-time LaSalle Street financial corridor that in recent years has lost large tenants to new developments.
The city is offering several types of financial incentives, including tax increment financing, to developers willing to set aside 30% of the units as affordable in a residential conversion, Mayor Lori Lightfoot and other officials announced.
If the plan succeeds, it could become a national model as large cities grapple with the effects of COVID-19 on central business districts.
The long-expected initiative is designed to address two challenges in Chicago's Loop business district, which have taken on greater urgency since the onset of the pandemic in early 2020: high vacancy in older office buildings and a low supply of housing with below-market rents.
"There is nearly 5 million square feet of vacant commercial space on the LaSalle Street corridor, but not a single unit of affordable housing," Lightfoot said in a statement. "Diversifying this corridor is an essential component in our strategy to restore LaSalle's vitality, create more neighborhood-serving retail, and foster a more inviting pedestrian environment in the heart of the Loop that will benefit all Chicagoans."
Chicago wants to create more than 1,000 new residential units in historic office buildings on and adjacent to LaSalle, with 300 units that meet affordable-housing standards. Officials also want to see vacant retail spaces converted into neighborhood amenities such as locally-owned grocery stores and restaurants.
The city also is looking into potential changes to the street's infrastructure to make it more pedestrian-focused, according to the statement.
Business First
LaSalle Street is known for its canyon of historic skyscrapers, anchored at the south end by the Chicago Board of Trade Building. In recent years, LaSalle has lost large tenants, including Bank of America and BMO Financial, to new skyscrapers along the Chicago River and, farther west, to Fulton Market developments.
The pandemic's effects on the area have been studied extensively, including an Urban Land Institute report, the city's "Central City Recovery Roadmap" study and input from groups including real estate professionals and the Chicago Loop Alliance.
Chicago's initiative "is a direct response to the need for a coordinated and comprehensive strategy that repositions the street as one of the most innovative, equitable and forward-thinking thoroughfares in the country," the city's planning commissioner, Maurice Cox, said in the statement.
"As one of Chicago's most architecturally compelling and transit-served corridors, there should be more mixed uses and far more economic activity both inside and outside of corridor properties," Cox added in the statement.
Now the city wants to move fast to line up proposals. The Chicago Planning Department scheduled an Oct. 18 conference for interested developers, and it plans to pick as many as three winning adaptive reuse proposals following a Dec. 23 deadline.
The selected projects would be eligible to submit plans requesting some combination of TIF funds, historic tax credits, low-income housing credits, and tax credits for energy efficiency upgrades.
The city said it already is in contact with property owners that are considering residential conversions, have a building up for sale or would be willing sellers, but city officials will not seek acquisition authority for privately owned buildings.
Architecturally Significant Buildings
Preference will be given to conversions involving architecturally significant buildings. Most of the LaSalle corridor already is on the National Register of Historic Places as part of the West Loop-LaSalle Historic District, and seven buildings are Chicago landmarks, according to the city.
No specific financing models or dollar figures are outlined in the city's invitation for proposals document.
Applicants are expected to already own the building or provide confirmation of a contract to buy it, which can include contingencies. Proposals also should include plans to accommodate or relocate existing office tenants.
To be eligible, buildings must be located on LaSalle or within a block to the east or west, from Washington Street to the north and Jackson Boulevard to the south.
Chicago's planning and housing departments and downtown Alderman Brendan Reilly of the 42nd Ward will review proposals, which then will be presented to the Community Development Commission for recommendation to the City Council.
Selected developers will have the option of selling or leasing the affordable portion of their buildings to an authorized affordable housing agency.
"This is a major step in helping revitalize an important corridor in Chicago's central business district," Reilly said in the statement. "I look forward to reviewing the final proposals and working alongside Mayor Lightfoot to reinvigorate and redevelop the heart of Chicago's economic engine."
Upping Requirements
Chicago in recent years has increased the threshold for the Affordable Requirements Ordinance to require new residential projects to provide 20% of the units at affordable rents.
Yet conversions of existing buildings don't trigger ARO standards unless they require a zoning change or other action by the city.
That has meant that a developer could buy existing offices and covert them to residential without providing any affordable units. One such example was the recent conversion of a 13-story office building at 29 S. LaSalle into 216 apartments.
Under the city's new plan, a developer still could convert a building without providing any affordable units. The Lightfoot administration hopes the multiple layers of funding available will offset the loss of market rents enough that developers will lean toward affordable projects.
Details of the plan are emerging not long after Google's announcement in July that it plans to buy and occupy the 1.2 million-square-foot James R. Thompson Center at 100 W. Randolph St., which is expected to bring thousands of new workers to the Loop and revive a formerly state-owned building in need of extensive repairs.
Chicago-based Prime Group, which is involved in the Thompson Center redevelopment for Google, is involved in one office-to-residential conversion already in the works.
Prime Group bought the Helmut Jahn-designed building for $105 million, with Google agreeing to later buy the redeveloped building from Mike Reschke's firm for an undisclosed price.
Reschke's Thompson Center deal came as his firm also was finalizing an approximately $118 million purchase of two buildings on and alongside LaSalle that BMO Financial is in the process of vacating.
The $105 million payment to the state for the Thompson Center included $30 million in cash and title to one of the former BMO buildings, a 37-story tower at 115 S. LaSalle where Illinois employees will move from the Thompson Center. That building was valued at $75 million in the exchange.
Reschke has said he plans to convert at least part of the other structure, a 23-story building at 111 W. Monroe St., into apartments. In August, he said Prime Group planned to invest about $80 million in switching the top 10 floors to about 275 apartments, with the possibility of converting the entire building to residential if office leasing remains soft.
Source: Chicago Unveils Effort To Create Hundreds of Affordable Apartments in Converted Office Buildings