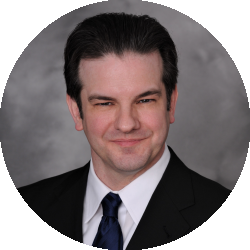 Latest posts by Randolph Taylor
(see all)
Although demand, and therefore prices, remains high, the end of the summer shows signs of stabilization in the local housing market. According to new data released by the Mainstreet Organization of REALTORS®, the time that detached single-family Chicagoland homes spent on the market during summer 2021 did not fluctuate much: 31 days in June, 29 in July, and 27 in August.
Comparing data from August 2021 to August 2020, the time detached homes spent on the market decreased 42 days on average. Meanwhile, the number of detached homes sold shrunk by 4.3% year over year, during August 2021. However, some Chicago suburbs did experience significant increases in the number of detached homes sold: Bartlett (18.9%), Buffalo Grove (25.0%), Burbank (42.9%), Darien (30.4%), Homewood (26.7%), North Aurora (27.3%) and Park City-Waukegan (22.2%).
On the other hand, the number of attached homes sold across Chicagoland rose by 5.5% year over year during August. See the various sales data visualized here.
As for pricing, both detached and attached homes' median sale prices both rose roughly 10% in August 2021, compared to August 2020. While this demonstrates a large bump year over year, it's a slight decrease from the start of summer 2021.
"At this point, we're seeing buyers who have been on the market for a while, and they're savvy," Mainstreet's Immediate Past President Linda Dressler said of the findings. "The most desirable houses with all the modern updates have already sold over the past year, and buyers are not going to pay the premium prices or add escalation clauses for houses that are not ready."
She went on to tell homeowners: "As winter approaches, don't be afraid to list your home over the holidays," referring to the low levels of inventory that the market currently faces. "If it's ready to go on the market, listing in a time of low inventory can only help you attract the most qualified buyers."