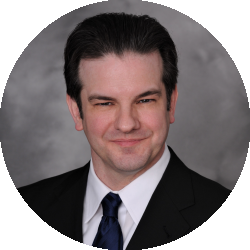 Latest posts by Randolph Taylor
(see all)
CRE Investment Strategies for 2020
Investment strategies for 2020 range from selling overpriced industrial assets to taking a full accounting of the top CRE risks.
With the holiday weekend behind us, it is not too soon to look at what will be the top investment strategies for next year. They include:
1. Sell Overpriced Industrial Assets
The industrial market has been booming for the last few years and is the favored asset class among institutional investors. The market is "hot" because of the strong economy, increased demand for warehouse and distribution space due to rising Internet sales and last-mile same-day delivery of online goods. Cap rates for industrial properties have compressed 1.5% to 2.0% during the last 18 months and we would be net sellers of industrial assets in this market.
2. Acquire Beaten up Retail Assets
Many shopping centers and mall real estate assets are selling at 7.0% to 10.0%+ cap rates and some of these assets should be bought. Retail assets have been out of favor for the last few years and although there are tenant risks, with bankruptcies and store closures, they can still provide a higher risk-adjusted return than other CRE assets. A number of the public retail malls are also selling at deep 50%+ discounts to net asset value and are also ripe for a buyout or being taken private. These distressed retail deals are opportunistic investments and need significant renovation and releasing.
3. Sell Overpriced Core Assets and Reinvest in Opportunistic Assets
The risk and return for various CRE investment strategies range from the lowest risk, core investments, which are typically fully leased, institutional quality, Class A properties with little or no leverage, to value-added strategies which are higher risk strategies that involve some property redevelopment, tenant adjustment or leasing or with operational problems to opportunistic strategies, which are the highest risk category that involve a high degree of redevelopment, leasing, tenant relocation or change or may be in financial distress. Many core properties are still trading at 3.0% to 4.5% cap rates and should be sold. The proceeds should be reinvested in higher return opportunistic strategies, as discussed in #2 above, buying beaten up retail assets.
4. Perform a Systematic Review and Analysis of the 15 CRE Risks
As we have discussed before, there are 15 risks inherent in CRE investment as follows:
Cash Flow Risk-volatility in the property's net operating income or cash flow.
Property Value Risk-a reduction in a property's value.
Tenant Risk-loss or bankruptcy of a major tenant.
Market Risk-negative changes in the local real estate market or metropolitan statistical area.
Economic Risk-negative changes in the macroeconomy.
Interest Rate Risk-an increase in interest rates.
Inflation Risk, An increase in inflation.
Leasing Risk-inability to lease vacant space or a drop in lease rates.
Management Risk-poor management policy and operations.
Ownership Risk-loss of critical personnel of owner or sponsor.
Legal, Title, Tax and Political Risk-averse legal, tax and political issues and claims on title.
Construction Risk-development delays, cessation of construction, financial distress of general contractor or sub-contractors and payment defaults.
Entitlement Risk-inability or delay in obtaining project entitlements.
Liquidity Risk-inability to sell the property or convert equity value into cash.
Refinancing Risk-inability to refinance the property.
All investors that own CRE should perform a detailed and systematic review of the above risks and their potential effect on an asset or portfolio.
Contact Us to assist you to evaluate your portfolio and how we can assist you with any acquisitions, dispositions, financing and market data needs.
Source: Globe St
By Joseph J. Ori | December 02, 2019