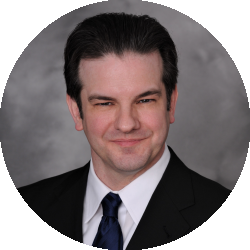 Latest posts by Randolph Taylor
(see all)
CRE prices have increased considerably this year, up 12.7% in Q3 compared to 2019.
Commercial real estate prices have increased measurably this year delivering positive results for investors, John Chang, Senior Vice President and National Director Research Services at Marcus & Millichap said in a recent video.
In the third quarter CRE sales are up 12.7% over 2019 and the preliminary data for the fourth quarter look promising, he pointed out.
While pundits and consumers are worried headline inflation has risen to 6.2% compared to 1.3% a year ago this month, Chang said in times like this when inflation pressure is elevated, CRE can outperform.
"Commercial real estate is a long investment," he stressed.
Speaking to the strength of CRE currently, the Marcus & Millichap research leader said self-storage property transactions have surged by 56% in the third quarter of this year compared to the third quarter in 2019 with hospitality deals up 46% and industrial property transactions up 17.4% while apartment sales are up 15.4%.and retail up 7.9%
The only property transaction lagging is office, down 4.6% from 2019.
Industrial has been an investor darling throughout the pandemic, with prices increasing steadily among booming demand for space. More than $100 billion has been spent on industrial properties this year, according to Real Capital Analytics, and the asset class saw the fastest annual and monthly price upticks of all sectors at 18.9% in October from a year ago and 1.9% from September.
"Investors are purchasing these properties based on rising demand driven by e-commerce and supply chain disruptions," said Chang. "But even though industrial absorption is at a record level, so is construction, and new development could ultimately bypass demand."