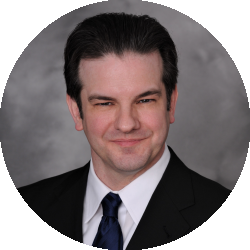 Latest posts by Randolph Taylor
(see all)
A $61 million loan for the purchase of Arium Santa Rosa Beach apartments in Santa Rosa Beach, Florida, will help launch Freddie Mac's first commercial mortgage-backed securities offering of the year. (CoStar)
Freddie Mac said it has three offerings on its calendar this week, totaling an estimated issuance balance of $2.6 billion.
Unprecedented demand for apartments combined with the vacancy rate hitting a historical low created record-breaking rent growth of 11% for U.S. multifamily properties in 2021, CoStar data shows. That helped fuel historically high sales.
The activity also spurred record multifamily lending. Total multifamily origination volume in 2021 was expected to hit $450 billion, according to Steve Guggenmos, vice president of research and modeling at Freddie Mac.
"Looking forward to 2022, we expect growth to continue but at a slower rate — up 5%-10% to $475 billion to $500 billion," he estimated in a new forecast. "Despite more modest growth, these forecasts indicate a very strong year for originations and record-setting volume in 2021 and 2022."
The economic and multifamily recovery is expected to continue through 2022, according to Guggenmos.
"Given the robust demand for housing this year, we believe that upward price pressure for both rental and for-sale housing will continue in the short term as we continue to experience an overall housing shortage across all housing types," Guggenmos said.
Sun Belt Rent Growth
Among the top 10 markets, the pandemic emphasized trends that were already emerging prior to 2020, namely that the strongest rent growth occurred in less expensive Sun Belt and tech hub markets. The growth in these markets during the pandemic was explosive, with year-over-year rent growth of 21% or more.
Even among the bottom 10 markets, year-over-year rent growth was strong, with the weakest market reporting rent growth in excess of 3% and all others seeing rent growth of 5% or more.
"The migration changes initially brought about by the pandemic appear to be continuing," he said. "New trends, however, are also emerging. During the early days of the pandemic, many residents fled expensive, densely populated, coastal urban city centers for less expense and less dense suburban locations. This demand for a lower-cost living continues to reshape the demand seen in markets across the nation."
In 2022, gateway and some Midwest Rust Belt markets are expected to see improving vacancy rates. The largest projected drops in vacancy are concentrated in Northeast and mid-Atlantic markets such as Washington, D.C., and Boston, where vacancy rates are expected to decline by 160 and 130 basis points, respectively, according to Guggenmos.
A couple of factors could moderate historic demand and price growth nationally, he noted.
COVID-19 could still cause fresh waves of economic uncertainty that will likely persist throughout this year. And while the economy is growing, inflation has become a growing concern.
"Looking forward, we believe some areas of the economy will continue to see upward pressure on prices while others will likely see lessening upward inflation," Guggenmos said.
The first securitization expected from Freddie Mac this week is the estimated $830 million FREMF 2022-KF128 offering.
The two largest loans in the deal back large acquisitions last year, according to Freddie Mac's circular for the bonds. Brentwood Investment Group of Lakewood, New Jersey, acquired the 480-unit Crown Point Townhome Apartments in Norfolk, Virginia, for $77 million, and Carroll acquired the 280-unit Arium Santa Rosa Beach in Santa Rosa Beach, Florida, for $93 million.
The first deal on tap is backed by floating-rate loans. The other two offerings still expected to come this week are a fixed-rate offering estimated at $1.3 billion and an estimated $450 million small-balance offering backed by loans of less than $10 million on smaller properties.