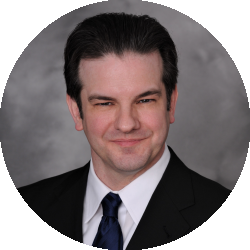 Latest posts by Randolph Taylor
(see all)
The economic uncertainty brought on by Covid-19 has led many to remain renters as opposed to purchasing a home during the pandemic. Within this new work-from-home trend, multifamily landlords, developers, and designers are reconsidering design elements fit for the remote work lifestyle, but it's also important to consider how long this trend will last. It's easy to get hung up on the latest trends in apartment design, but understanding the balance between what renters need now and what they'll want in the future is key to a successful rental property long term.
The Here And Now
The pandemic has changed nearly everyone's daily life, and increased living space has quickly risen to the top of the wish list for many people now finding themselves working remotely full-time. Particularly in smaller, noncoastal cities, the market is heating up with renters looking for more affordable, larger spaces since they are no longer tied to big-city metros for work.
Currently, the biggest focuses for renters are overall safety and cleanliness as well as the size of the living space. Instead of overstuffed high rises where tenants need to pack into an elevator and walk through tight hallways to access their apartment, today's renters are increasingly looking for outdoor walkups where they can safely get into their apartment without having to share common areas with neighbors. When designing your next apartment building, whether that be a ground-up project, new build, or a modern retrofit, a two-, three- or four-story walkup with open hallways may be your best bet, as opposed to the high rise that sits tightly within the urban core.
We're seeing this migration away from the urban core because workers are no longer tethered to the office. While we will eventually make our way back into the office in some capacity post-pandemic, we can expect many employers to be more generous with their work-from-home policies. Instead of having employees in the office five days a week, maybe they'll be required to spend three days in the office, which means they'll need a place to work from at home. Including a dedicated work-from-home space is a great way to catch the eye of renters now, and given that remote work was increasing in popularity even pre-pandemic, a home office will still appeal to renters even five or 10 years from now.
Basic improvements to cleaning and safety features will also still be relevant in the future. For example, while toe-touch door openings are great now for reducing high-contact points like doorknobs, they are also excellent for families carrying armfuls of groceries and the elderly who may have physical restrictions preventing them from opening doors easily. Improving air filtration and sanitization helps renters stay safe during the pandemic but also in future cold and flu seasons, making these design choices better long-term investments in your rental property.
Curb Appeal For All
The basics of a great apartment for renters are simple: You want to make sure it has a practical, functional layout with a comfortable amount of living space. You can find yourself getting hung up on the bells and whistles of a place, but at their core, people are simple and want something they can feel at home and relaxed in. No matter how exciting or abundant the amenities, if today's modern apartment feels cramped, renters will likely be unwilling to make the trade-off in viable living space.
Design to utilize as much natural light as possible. It is not only a feature that every generation of renters will love, but it can even help improve their mood and mental health. And wouldn't every renter love to live in a space that makes them feel better? This can be particularly appealing to elderly renters who may not be able to go out as often as they like due to health concerns or physical disabilities.
Additionally, a way to set yourself apart is to think outside the box and outside the apartment. Green space is increasingly becoming a popular feature across generations of renters. With travel and social gatherings limited, renters have been reflecting more on how to get the most out of their at-home spaces, particularly for those in larger cities. Plant sales during the pandemic have risen dramatically, with millennials leading the way. At-home access to green spaces is a huge bonus for renters who are homebound due to Covid-19, as will be a general bonus for renters post-pandemic.
The lesson to take away from this is when designing for the taste of a variety of renters, focusing on the core functions of the rental property will never steer you wrong. Amenities, decor, and color palettes may fall in and out of fashion, but comfortable living space, ample natural light, and safety features will appeal to all renters for generations to come. By keeping these guiding principles in mind, you'll save money in the long run by avoiding redecorating and renovation costs in the future.