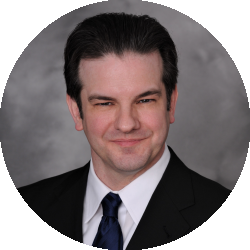 Latest posts by Randolph Taylor
(see all)
Does a seller or a buyer of commercial real estate really have to hire an attorney? The unmistakable answer is, "Yes!"
A broker is a licensed professional who you hire to negotiate the sale or purchase of a real estate for a fee or a commission. However, they are typically not attorneys. Many of them will clearly state that real estate brokers are not providing legal advice. Real estate brokers don't usually get paid unless they close the deal (or unless you are somehow obligated to pay a commission, for example, by withdrawing from a deal). Therefore, brokers are usually not going to take care of the legal details and may even try to push a deal to close as fast as possible.
Be sure that separate legal advice from a good real estate lawyer is usually worth the additional cost. It's much more cost-effective to hire an attorney to get the deal done right than to get involved in an expensive lawsuit.
A good attorney can also be crucial to getting a beneficial purchase. Also, keep in mind that it's best to hire an actual commercial attorney who deals with this kind of transaction daily. It may cost a bit more than a general lawyer, but it's well worth it.
What does a real estate attorney actually do?
The job of a real estate lawyer is to negotiate and make a transaction happen in a peaceful way that's amenable and fair to all parties.
A real estate lawyer takes over after the selling terms and price have been determined by the real estate brokers in the contract, and the parties have signed. At that point, a real estate lawyer reviews the contract and negotiates any necessary adjustments to deal with terms. In case any last-minute issues come up, the lawyer will be at your closing, together with your real estate agent.
Experts believe you should always hire a real estate lawyer, no matter your circumstances, because it's an added layer of protection for both sides, which covers the buyer and seller for all of the contract items. It's simply a necessary level of protection for large purchases or sales.
Some brokerages even offer the services of a real estate lawyer and broker in one at no additional cost.
A commercial real estate transaction includes many complicated steps, and if the seller hires an attorney early in the process, the lawyer can help the seller to both protect their benefits from the sale and avoid liability if unexpected issues come up.
Many sellers, even the ones that hire an attorney later to prepare the closing documents, don't hire a lawyer during the listing stage, which is also a mistake. Even though Listing Agreements seem to be "standard," many agents are willing to negotiate the terms and conditions.
Either way, both commercial real estate sellers and buyers should engage their own lawyer as early in the process as they can to ensure their best interests are being met throughout the whole real estate transaction.
Source: Do I need an attorney for my commercial real estate deal or is my broker enough protection?