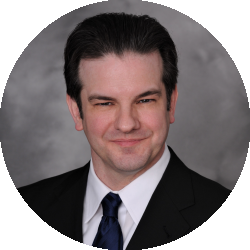 Latest posts by Randolph Taylor
(see all)
Downtown apartment rents hit new high as boom continues
The average monthly net rent at top-tier apartment buildings in downtown Chicago rose 5.7 percent in the second quarter from a year earlier, but another construction wave will test the market in 2019 and 2020.
People are renting apartments faster than developers are building them, pushing rents at high-end downtown buildings to another high.
The average monthly net rent at top-tier, or Class A, apartment buildings in downtown Chicago rose to a record $3.18 per square foot in the second quarter, up 5.7 percent from a year earlier, according Integra Realty Resources, a consulting firm. The Class A occupancy rate was 94 percent in the quarter, even with a year ago.
The strong quarter extended a streak that began nearly nine years ago, as the economy was pulling out of the recession. With more people favoring renting over owning and strong downtown job growth continuing, demand for apartments is surging, giving landlords leverage to hike rents.
It's no gift for tenants, who keep getting hit with rent hikes. But the boom has generated big returns for landlords and developers, who have profited from both rising property incomes and property values.
Developers, who have a reputation for overbuilding, have yet to spoil the fun. Rents keep rising even though developers have binged, completing more than 13,000 apartments downtown over the past four years—more than the market needed.
But this year, demand has not only caught with supply but is exceeding it. A key measure of demand, absorption—or the change in the number of occupied apartments—totaled 2,995 units in downtown Chicago in the first half of the year, with forecasts that absorption will total 3,500 units for the entire year, a record.
Forecasts are that developers will complete just 3,000 apartments downtown this year, down from a record 4,348 in 2017, when absorption totaled 3,385 units. It could be the first year since 2014 that demand exceeds supply.
But they will flip back over the next two years, raising the specter of a glut once again. Integra forecasts that developers will complete a record 4,500 apartments downtown in 2019 and another 4,700 in 2020. The supply surge could challenge landlords, especially if the economy loses its momentum or even heads into a recession.
Competition could become especially fierce in the South Loop and West Loop. Developers will complete more than 2,600 apartments in the South Loop between now and the end of next year, including NEMA Chicago, an 800-unit tower at the southwest corner of Grant Park being built by Miami developer Crescent Heights. The West Loop will gain more than 1,400 apartments by the end of 2020, including a 492-unit tower at Madison and Halsted streets being developed by Chicago developers Fifield and F&F Realty.
Whatever the future holds, many downtown landlords are happy to live in the present. Excluding new, more expensive buildings that can skew average rents higher, Class A rents in the second quarter rose 3.6 percent from a year earlier, according to Integra. Rents at less-expensive Class B buildings rose to $2.65 per square foot, up 0.4 percent from second-quarter 2017 and just shy of the record $2.67 in first-quarter 2017.
Source: Crain's Chicago Business September 04, 2018 11:20 AM By ALBY GALLUN