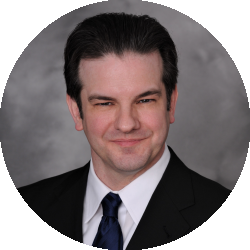 Latest posts by Randolph Taylor
(see all)
Downtown Chicago Apartment Supply Glut Eased by Record Demand
The Downtown Chicago apartment market has had a banner start to 2018, with a record 2,300 net units leased in the first five months of the year. To put this performance into perspective, the annual record for absorption is 2,670 units (set in 2014), while just shy of 2,500 units were absorbed in 2017. Though downtown absorption is typically greater in the first half of the year than the second, 2018 totals should easily set a new record.
The strong pace of demand has helped bring the vacancy rate for downtown apartments down from 11.5 percent at the start of the year to 10.1 percent currently, despite the delivery of over 1,900 new units over the same time frame. The elevated vacancy rate has been driven by the unending wave of new high-end units downtown. If recently delivered properties still in lease-up are removed from the equation, the downtown vacancy rate is a much healthier 6.1 percent.
While the pace of lease-up has surprised to the upside – especially in the face of slowing employment growth – new deliveries will continue to test the strength of the downtown market, as an additional 2,100 units are expected to deliver this year. In addition, another 3,700 units are projected to deliver in 2019.
When coupled with the current excess supply of approximately 850 units, an additional 6,650 units of demand will be needed over the next couple years to bring the market back in line with its historical average of 7.9 percent vacancy. Thus, while there are reasons to be optimistic, the downtown market is not out of the supply-heavy woods yet.
Source: CoStar JUNE 15, 2018 BRANDON SVEC