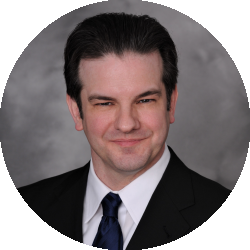 Latest posts by Randolph Taylor
(see all)
Are you a Realtor interested in joining eXp Realty, but would like to do both Residential and Commercial transactions? Now you can!
Earn a MiCP® Designation (Masters in Commercial Property) with eXp Realty to gain the knowledge and certification to promote your knowledge to your clients.
This is an Exclusive Offer: Only available to eXp Realty Worldwide and Commercial U.S. Agents.
Commercial real estate is a far different animal from residential real estate. But a rare opportunity – at huge savings – is now available to learn about commercial real estate and even receive certification.
The eXp Commercial Learning Center covers the basics of commercial real estate. This course includes online, on-demand training so you can go at your own pace and on your own time.
The cost is $249, a fraction of this curriculum's value of $6,500
Instructor: Clifford Bogart, eXp Commercial Designated Managing Broker. Mr. Bogart is a Certified Commercial Investment Member (CCIM) and an instructor at CCIM. He is also a Counselors of Real Estate (CRE) member. These two prestigious designations define Clifford as an expert at a rigorous level of commercial real estate.
Anyone who completes the training can be tested and, upon successful completion, be awarded the MiCP® Designation (Master in Commercial Property). The cost to be certified is an additional $95. So for a total cost of $344, you will get CRE training AND certification for a few hundred dollars compared to thousands that it would normally cost.
eXp Commercial's own senior instructors will teach the fundamentals of starting and building a successful career in commercial real estate. Topics include:
Overview of Commercial Real Estate

Property Types, Characteristics, and Transaction Opportunities

Leasing Process: Tenant Representation Process & Documents

Sales Process: Step-by-step Process and Documents

Evaluating Investment Property: Underwriting and Risk Analysis
Bonus Course: Systems for Success (SFS) 10.0
As a bonus, the Systems for Success (SFS) 10.0 course will also be offered by a leading commercial real estate expert whose name we're not allowed to reveal here. But, this person is a highly regarded and sought-after commercial real estate expert who will deliver information on business development, finance, team best practices, technology, professional development, and commercial real estate fundamentals. With more than 100 educational videos, interactive workbooks, and corresponding slideshows, this course covers topics including:
Laying the Prospecting Foundation

CRM: Your Bread and Butter

Prospecting With Intent

Selling By Phone

Best Practices for Tenant Rep/Occupier

Best Practices for Landlord Rep/Agency

Winning Assignments Through Whiteboarding

Presentations that Win

Negotiating to Win

And much, much more!
Commercial real estate contains a wide spectrum of types of CRE, including office space (standalone and high-rise opportunities), retail space, land, multi-family, and more. This is a phenomenal opportunity at huge savings for anyone who wants to break into commercial real estate.
Request Further Information/Join