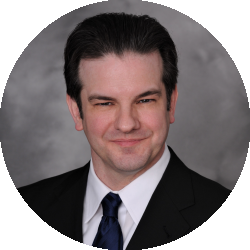 Latest posts by Randolph Taylor
(see all)
PHOTO BY DEBBY HUDSON ON UNSPLASH
While it's true that real estate is generally one of the most reliable markets for investment, it's also a fact that the industry runs on cycles. The COVID-19 pandemic accelerated and even upended many of those cycles. Even now, nearly two years after it took hold in the United States, the pandemic continues to have a see-saw effect on markets.
Consider the industrial sector's upward trajectory in relation to retail's brick-and-mortar downturn. This inverse relationship resulted from the accelerated adoption of e-commerce, which was accelerated by the pandemic. The commercial office market has taken a hit in urban centers, but suburban office leases are on an upward swing. Hospitality is beginning to come back to life after a prolonged slowdown. But now the industry is reeling from a labor shortage.
The pandemic is not the only factor that is driving rapid change, of course. Multifamily housing continues to surge, thanks in part to a lack of single-family housing stock. The cost of living and discontent are also prompting people to rethink where they live and work. Population shifts are disrupting long-standing real estate investment strategies across geographical boundaries.
In short, 2021 was a year of flux, and 2022 looks to promise more of the same. So how can investors, developers, owners, and buyers prepare? Here are the trends to watch in the coming year:
A return to the 'burbs: Generous work-from-home policies, cost-of-living considerations, and social unrest are fueling a shift from urban centers to the suburbs. Likewise, the success of remote-work arrangements has many commercial office occupiers rethinking just how much space they really need – and where it's located. For now, suburban rings and smaller cities are the best bet for stability and investment opportunity.
The great migration: The migration of people isn't limited to the urban/suburban divide. People are also moving away from the coasts and across state lines in search of lower-tax communities where their dollars will go farther. This movement will have far-reaching implications across all real-estate sectors, from housing to industrial to hospitality.
Housing demand: A lack of housing stock, soaring housing prices and the movement away from the urban core means multifamily housing should remain strong in 2022, particularly in suburban and rural communities. However, a buyer's market may be around the corner. As housing inventory increases, prices should come down and the demand for multifamily housing may likely level off over time. Expect to see a shift occur in late 2022 or early 2023.
Evolving consumer behaviors: Even as people talk about a return to pre-pandemic normal, some things may never be the same – including retail shopping. E-commerce adoption by U.S. households skyrocketed during the early months of the pandemic. Now consumers have become accustomed to the convenience of on-demand delivery. It's no surprise, then, that retail will probably see anemic growth while the industrial and logistics sector will flourish in the coming year.
Workforce challenges: The COVID-19 pandemic has reshuffled the workforce in ways that could not be anticipated last year. The hospitality sector was particularly hard hit as millions dropped out of the workforce or found work in other sectors that offered more stability. Now, as people return to traveling, the industry is scrambling to find enough help. This staffing shortage may depress growth until more people re-enter the workforce.
Tax changes: Tax hikes appear to be on the horizon in the form of the Build Back Better Act. Owners, developers and investors will need to wait until a final bill is voted on before making long-term investment decisions. The good news? Many of the strategies that have been used in the past to defer tax liabilities will likely be available going forward.
Accelerated technology adoption: Technology services and solutions are rewriting how the real estate industry does business – and not just in terms of bridging the home and office environments. The ease of working with and for a company is emerging as a deciding factor in winning over clients and talent. Stakeholders will need to invest in a strategic digital transformation plan if they want to keep pace with stakeholder expectations. Digital capabilities will also be key to managing data and predicting outcomes – both of which will be necessary in this dynamic landscape.