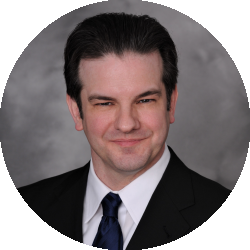 Latest posts by Randolph Taylor
(see all)
The continuing long-term decline in turnover has accelerated recently due fewer tenants moving because of the COVID-19 economic downturn
A commercial real estate services company is reporting seeing that landlords of multifamily property are seeing turnover fall to the lower levels in more than 20 years.
According to a report by CBRE, turnover, which is the percentage of total rented units that are not renewed each year, fell from 47.5 % in 2019 to 42.1 % in April. The report attributes the decline to historical trends that have been exacerbated due to the coronavirus pandemic.
"The continuing long-term decline in turnover has accelerated recently due to fewer tenants moving because of the COVID-19 economic downturn," the report said.
The report, however, said the new isn't all bad since the benefits of lower turnover generally outweigh the disadvantages. Specifically, the report said landlords can see cost savings from continuing rent income and from having fewer "make-ready expenses," which can range between $1,800 and $3,000. Rent increases are also generally higher on renewals than from new leases, the report said.
According to the report, the COVID-19 lockdown mandates and related uncertainty have discouraged renters from moving, which has helped owners maintain occupancy and cash flows. The report also said turnover is expected to rise from April's low, given that there's been an acceleration of leasing activity in May. However, the report said, turnover is expected to remain low for the rest of the year.
Historically, turnover has been falling since 2000, when it was around 65%. The report said that turnover began rising in the mid-2000s because of greater economic opportunity for renters, increased units, and an influx of young millennials entering the market. The past recession led turnover to fall, however, and only in recent years did it begin ticking back up again, according to the report.
Despite the overall trends, the turnover rate has differed greatly depending on the geographic regions. Some real estate investment trusts have reported that metro areas like New York and Washington, D.C. had the lowest turnover rates for the first quarter in 2020. The reports attributed this to the pandemic and seasonal trends. The South and West saw higher turnover rates, while the Northeast and the Midwest also saw lower rates, the report said.
These trends likely won't significantly change due to the COVID-19 pandemic, the report said, but different infection rates and localized seasonal trends could influence the rate.
"Northern metros only recently entered the spring leasing season, so turnover rates were not as affected by the early stages of COVID-19 as they were in other warm-weather metros that were already well into the spring leasing season," the report said.
Source: GlobeSt. By Max Mitchell | June 08, 2020, at 11:59 AM