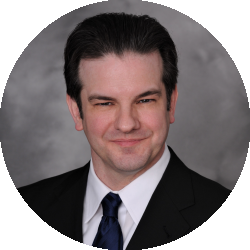 Latest posts by Randolph Taylor
(see all)
Necessity, affordability, efficiency, and liquidity are all key drivers for investment in the multifamily space, says AKRU's Mohsin Masud.
The multifamily asset class will remain a safe place to deploy capital despite rising rates and inflation, one industry watcher tells GlobeSt.com.
Mohsin Masud, the CEO, and founder of AKRU, says multifamily will continue to be a safe place to deploy capital for four key reasons: necessity, affordability, efficiency, and liquidity.
"Everyone needs a place to live. As such, they are likely to prioritize their housing costs in times of economic distress," Masud says. "We saw this during the height of the pandemic when multifamily occupancy levels stayed relatively stable when compared with office or certain types of retail properties."
He also notes that the barriers to entry for a multifamily unit are "much lower" than those in the single-family housing market — especially when it comes to cost.
"As the prices for single-family homes continue to outpace wage increases, they become less and less affordable," he says. "This is particularly true in large metropolitan areas in Florida, Texas, California, and New York (Miami, Dallas and Austin, Los Angeles, and New York City, respectively) that have seen major population increases. In light of this affordability issue, multifamily properties present a more affordable alternative."
For investors, multifamily also provides scale and efficiency: all of the units are located in one place, making leasing, repairs, and property management easier and more cost-effective. And then there is the liquidity that stems from a "constant state of high demand" from individual and institutional investors alike. Masud also notes that multifamily properties tend to sell for higher prices/lower cap rates, "which helps to turn a profit."
Masud will elaborate on these insights at GlobeSt's upcoming Multifamily Conference in Los Angeles in an afternoon session on October 24. He'll touch on how inflation may impact on the asset class, noting that rent has historically moved in line with inflation since rents and property values are "highly correlated" with rising consumer prices.
"While it is forecasted that inflation will decline markedly as central banks take action to cool global economies, it is important to remember that, historically, higher inflation rates have not systematically affected real estate investment performance," Masud says, adding that overall fundamentals are strong, and investor interest robust.
"Given the strong fundamentals and wide availability of debt, it is expected that investor interest will remain strong, especially in non-coastal markets and in properties with a strong focus on ESG concerns," he says. "And tokenizing, or 'fractionalizing' CRE, especially multifamily assets creates a whole new level of liquidity for GPs and LPs.
"Up until now, the only way to create liquidity was to sell the asset in its entirety. With the capital markets up in the air, tokenizing an asset allows partial liquidity, while the asset owner still maintains control. This allows them to deploy equity from one asset to a new project, increasing their ability to scale their portfolio."
Source: Four Reasons Multifamily Will Remain an Attractive Hedge, According to One CEO