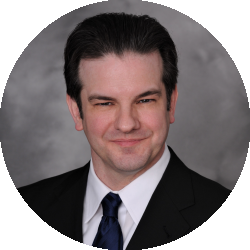 Latest posts by Randolph Taylor
(see all)
Remote work continues to dominate renter migration patterns, according to data released this week by Apartment List—particularly in tech-hub markets such as San Jose, Raleigh, and Austin.
Dramatic rent increases have hit virtually all corners of the nation in 2021. Nationally, the median rent price is up over 16% since January, and in some cities rent growth is more than double that, Apartment List reported.
"Today, renters who are looking to move are not only dealing with this affordability crunch, but also navigating a tight market with historically low vacancy rates," according to the report. "At the same time, migration patterns are also being impacted by one of the most significant societal shifts brought about by the COVID pandemic—remote work."
Top Three 'Revolving Door' Markets
San Jose, Raleigh, and Austin are experiencing high turnover with many renters considering moving both in and out.
These three "revolving-door" metros are the only places that appear in the top 10 for both metrics. In San Jose and Raleigh specifically, the cross-metro rate exceeds 50% for both outbound and inbound searches.
These regions stand out as technology hubs heavily disrupted by the remote work revolution. In fact, they rank first (San Jose), fourth (Austin), and eighth (Raleigh) in terms of the share of their workforce that have remote-friendly occupations.
This quarter's report incorporates the search preferences of users who registered with Apartment List between July 1 and Sept. 30, 2021.
"Newfound flexibility has likely given many residents of these three metros the opportunity to move somewhere new, which in turn creates vacancies that attract new renters from afar," Apartment List reported. "We have seen this dynamic play out in local rent prices, where over the last 18 months these cities experienced dramatic rent declines followed by similarly-dramatic rent rebounds as residents cycle in and out of the rental market."
Beyond these three, other technology-friendly markets that are experiencing high outbound migration this quarter (e.g., San Francisco, Boston, Denver, Baltimore) also rank high in terms of remote-friendly workforces and dramatic price swings.
Long-Distance Moves on the Increase
This collision of market trends and changing preferences may result in a greater number of longer-distance moves—in Q3 2021, 40% of Apartment List users were searching to move to a new metropolitan area, and 26% were searching in a different state altogether.
Despite being separated by more than 1,000 miles, Miami is the number one destination for New York City renters, narrowly edging out nearby Philadelphia. 6.1% of searches leaving the New York City metro are destined for Miami, and another 7.8% are destined for other parts of Florida, namely Tampa, Orlando, and Jacksonville metros.
California: A Major Exporter of Renters
As a large, expensive, and politically liberal state, California has long held a reputation for exporting residents across the country and altering economic and political landscapes along the way. This notion hit a major milestone in 2020, when for the first time in its 170-year history California experienced net population loss, losing over 182,000 residents in the wake of the COVID-19 pandemic.
Apartment List search data indicate that this trend may be continuing, as California supplies more search interest across the country than any other state. In the most recent quarter, eight states—Alaska, Hawaii, Washington, Oregon, Nevada, Arizona, Utah, and Texas—received more searches from California than any other state. In Nevada specifically, over half of all apartment searches came from California residents.
Source: Here Are the Apartment Markets Attracting New Renters