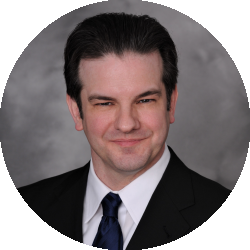 Latest posts by Randolph Taylor
(see all)
Stalled development projects will eventually come online presenting opportunities for investors considering the sale of affected properties.
Typically when the economy emerges from a recession, construction accelerates. But this time, "it really is different," says Marcus & Millichap's John Chang in a recent investor outlook video.
As we entered the pandemic last year, three property types were enjoying a wave of record development: apartments, industrial, and self-storage. And all of that sustained strong demand throughout COVID. Apartment and industrial vacancy rates are up just 10 basis points compared to last year, while self-storage vacancy rates are down 310 basis points—a record low of 7%.
But "even though the demand drivers for almost all commercial real estate are prime to rapidly rise, construction will likely be curtailed by extreme building material price increases," Chang says. Materials prices have skyrocketed this year, with lumber up by 90%, steel and copper up 50, and overall materials up 17.2% over the norm.
And even at those prices, materials are hard to come by. Orders don't show up in time or show up as partial deliveries after extensive delays, stalling projects for weeks. These supply shortages are also compounded by a shortage of skilled labor: the construction unemployment rate is now 7.7%, down from more than 16% a year ago, and construction wages are up by 3% during that same time frame.
"Even though 335,000 new apartments, 325 million square feet of industrial space, and about 53 million square feet of self-storage space are scheduled for completion this year, it's increasingly likely deliveries will fall short," Chang notes. Office, retail, hotels, and seniors housing have a thinner development pipeline, he says, so while projects in those sectors will also be affected, it won't have as big an impact on the overall CRE market.
"Basically, the traditional real estate demand pressure relief valve isn't fully functional," he says. That means vacancies will likely tighten more than expected for existing properties this year, and put more upward pressure on rents.
"Naturally, this combination will support value appreciation," Chang says. But there's a caveat: those rising construction costs are expected to be temporary. The disruption to supply pipelines is temporary and "will be sorted" in the coming months, Chang says, leading construction prices back down toward normal within the next six months to a year.
"As that happens, the slowed development projects will begin to come online, offsetting elevated demand pressure," he said. And that temporary reprieve presents opportunities for investors considering the sale of affected properties. Chang recommends investors look at the construction pipeline around their properties and consider the competitive outlook.
"If substantial new supply is coming, that could change the market dynamics in late 2021 or 2022," he says. "That may seem like it's a way off, but investors need to keep their eyes on the horizon."
Source: Here's What Those Construction Supply Challenges Mean For CRE Investors