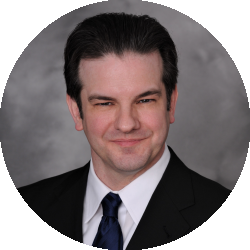 Latest posts by Randolph Taylor
(see all)
A high income is an increasingly weak opponent for the supply strain and sapped spending power plaguing the U.S. housing market.
According to the Wall Street Journal, the number of households renting while making $150,000 or more per year has skyrocketed in recent years. Five-year estimates from the U.S. Census Bureau show the share of renters increased to 3 million, an 87 percent from 2016 to 2021.
The median income for the 44 million households renting in 2021 was $71,000.
The biggest surge of high-income rental households came in Austin. Those households in the Texas capital increased by 154 percent from 2016 to 2021, according to a RentCafé analysis of census data. Other cities to see booms include pandemic hotspots Nashville, Atlanta and Phoenix.
There's growing evidence that the rise of high-income renters is more than a fad. A RentCafé report published last month said 3,400 millionaire rental households in the United States as of 2020, more than tripling the volume from 2015. New York City quickly led the way with 2,500 of those households.
The effect of a rising tide of wealthy renters is a more competitive market, Harvard University researcher Whitney Airgood-Obrycki told the Journal, which could put more pressure on low- and middle-income renters.
Some wealthy renters remain that way by choice. Renting provides more flexibility for future movement and allows tenants to mobilize faster than they would be able to if they owned a home. Additionally, the rise of single-family rentals has made it possible for tenants to recreate the feeling of homeownership without the burden that sometimes accompanies it.
Others, however, still want to become homeowners but can't afford it. Home prices remain historically high amid low supply, which LendingTree data said last fall pushed average down payments up 35 percent from September 2021 to October 2022 in the largest U.S. metros.
Surging mortgage rates in the last year have taken a bite out of homebuyers' spending power, with Redfin data showing the typical monthly payment hit a new all-time high of $2,563 in early March, up 29% from $1,988 one year earlier.
Source: High-Income Renters Stay Out of Homebuying Fray