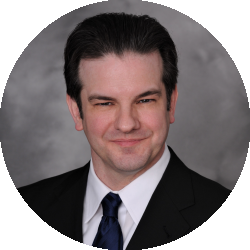 Latest posts by Randolph Taylor
(see all)
Here's one of the most widely misunderstood realities of rental affordability: The renters seeing the largest rent hikes are upper-income households in the most expensive rentals, and despite larger rent increases, they're least likely to miss a rent payment.
On the flip side, rent payments have fallen the most in subsidized affordable housing – where rents have grown the least, since those rents are typically set to a share of income.
So it's not all about the rent, clearly. Yes, rent growth is a big part of the equation. But its impact tends to be mischaracterized and overstated.
The average renter in market-rate Class A and B units has seen rents increase 14 to 15% since March 2020, according to RealPage Market Analytics. (These are actual in-place rents, not asking rents.) Those renters are paying 96% to 97% of the rent due each month, which is off 1 percentage point from pre-COVID levels.
Why are these renters able to keep paying higher rents at essentially normal levels? Well, it all comes back to income. Class A and B renter households have seen incomes rise nearly as fast as rent (among new lease signers, where income is tracked at signing). A typical Class A renter household (including roommates) now has annual income of $135,000, while a typical Class B renter household is $99,600.
It's a different story in Class C, also sometimes called "workforce housing." Household incomes in Class C have grown, too, but annual wages remain lower at $62,000. While Class C in-place rents grew a lesser (but still significant) 10% since March 2020, we've seen a bit more distress in this group. Class C rent collections were lower than Class A and B pre-COVID, and that gap has widened a bit more since COVID hit.
And it's even more challenging in the subsidized Affordable Housing space. Affordable housing typically locks the rent at a level relative to income (specific programs can vary). But that rent stability hasn't been enough to help all Affordable renters. In fact, rent collections have fallen about 4 percentage points since COVID hit to just under 87%.
Three Takeaways:
1) Renters in Class C and Affordable are most price sensitive, but it's not all about the rent. When other consumer costs skyrocket (like groceries, up 13%), there's less money available to pay rent for some households.
2) Renters making the highest incomes tend to pay the largest rent increases. This is why it's SO CRITICAL to segment the rental market. Too many pundits paint it with a very broad brush that distorts the facts around rental affordability.
3) No matter how you slice it, actual rent collections are significantly higher than what the experimental and tiny Census Household Pulse Survey is showing. The Census itself warns that their rent payment surveys have major statistical holes, yet those warnings are routinely disregarded by those who use their data.
What Does This Mean for the Road Ahead?
Despite headlines to the contrary, rental affordability has been more of a tailwind than a headwind – particularly for the market-rate, professionally managed rental housing sector. We detailed rental affordability in depth in a study released in July examining rents and incomes from 7 million leases – the largest-ever study on rental affordability. In the report, we noted some of the reasons why market-rate renters have outperformed the government's national averages for wage growth.
But the road ahead is less clear. Rent growth is mitigating to more normal levels. Resident retention rates are moderating back down from all-time highs. Rising mortgage rates, contrary to conventional wisdom, are not boosting demand for rentals. In fact, we're on track to record net absorption well below the record peaks of 2021 (though still at healthy levels). And eroding consumer sentiment amidst inflation appears to be eating away at household formation and housing demand.
On the positive side, job growth remains strong in most markets – and unemployment very low. Those are strong tailwinds for continued wage growth.
In any scenario, though, it's unlikely renters will face anything like the COVID-era lockdowns that resulted in 20 million job losses. Even then, rent collections held up much better than expected – long before stimulus and rental assistance programs kicked in (which helped later on). And while consumer costs are much higher now due to inflation, that recent history of renter resilience is a good indicator should the economy sputter again.
Source: Higher-Income Renters Pay the Biggest Rent Hikes and are Least Likely to Miss a Rent Payment