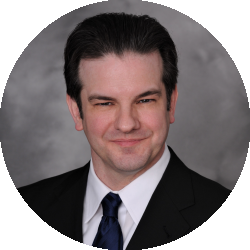 Latest posts by Randolph Taylor
(see all)
Historic Year for Apartments as Cities Lose Their Edge and Suburbs Gain
---
Last year turned many apartment fundamentals on their head in ways that could have lasting effects.
The pandemic and economic downturn led to developers starting the lowest number of new apartment units in almost a decade last year, even as they completed the highest amount of units this century, according to CoStar.
That dynamic could help meet some growing demand in the suburbs this year while helping to relieve the growing vacancy pressure in urban areas. That demand shift began as more Americans started working remotely in March and April, and urban apartment renters flocked to the suburbs, chasing cheaper rents and more space.
"By May, asking rent trends showed a clear divergence between suburban product and downtown product, a trend that would accelerate during the summer as offices remained closed," John Affleck, vice president of market analytics with CoStar Group, said in a year-in-review video report.
Rent declines were most pronounced in large, expensive cities and are expected to remain below the peak for the foreseeable future, he said. In San Francisco, the nation's most expensive apartment market, rents fell 17% by the end of the year.
By contrast, rental rates grew in cities within a few hours' drive of pricier markets, where renters could pay cheaper rent, drive to their urban office when necessary but otherwise save hundreds of dollars a month and have more space.
In the coming months, apartment demand is expected to exceed normal seasonal levels as renters chase affordability in suburban and regional markets. Renters are also expected to continue to take advantage of the steep discounts that urban landlords are offering.
"And the passage of additional financial support — and the prospect of more to come — puts money in the pockets of renters," Affleck said.
Source: Historic Year for Apartments as Cities Lose Their Edge and Suburbs Gain