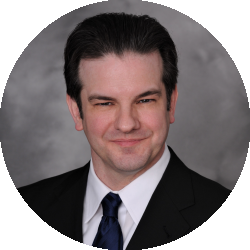 Latest posts by Randolph Taylor
(see all)
As the oldest Millennials are approaching 40, their needs are changing. Because they have different factors influencing their needs than they did in their 20s and 30s, Millennial renters' preferences have shifted considerably.
Today's Millennials are renting for longer periods than previous generations. They are delaying plans to get married and start families. But even when entering these different stages of life, a good portion of this demographic prefers to rent, compared to earlier generations who were already buying their first home at that stage.
And while some can't afford to buy, others enjoy the flexibility that renting offers. JP Bacariza, vice president & market leader for Ryan Cos.' Tampa office, said larger, three-bedroom units and single-family rentals have become a popular option for Millennials who want to avoid the commitment of homeownership.
Work life
The COVID-19 pandemic forced Millennial office workers to shift to remote working and changed the way they utilize space. Compared to 10 years ago, when renters were trekking to the office every day, today they need space to comfortably work from home.
A Millennial who would have been content with a one-bedroom unit is now looking for a two-bedroom apartment, with the functionality of the space equally important as the square footage.
"With Millennials working from home, they need to be able to conduct Zoom calls and not have major distractions or disruptions," said Bekkah Doyle, senior marketing specialist with REACH by RENTCafé at Yardi.
The option to work outside their apartment is a major selling point. According to Bacariza, Millennials expect to see decentralized office space for remote work on the list of property amenities. To meet this need, many communities are providing membership-based office space for rent, either through the community or through a partnership with a coworking provider.
At 2Hopkins, a 21-story, 183-unit community in Baltimore, Md., operator LIVEbe Communities moved away from the traditional business center model that was common 10 years ago and replaced it with cubbies and banquettes. Residents have separation for privacy, but they can also interact with other residents.
"They really appreciate those areas, where they can get comfortable and know that they don't have to go somewhere (else) to access those types of spaces," said Elaine De Lude, vice president at LIVEbe.
Shifting space needs
Outdoor space is another important consideration for Millennial renters, who are more cognizant of their mental health and well-being.
"They want to be outdoors more; they want fresh air, nature, and natural light," said Richard Lake, managing partner of Roadside Development.
Rooftop spaces, outdoor pavilions, pool decks with cabanas, green spaces, and communal spaces with a firepit or other focal point are newer amenities that have become necessary comforts.
With the rise of e-commerce and grocery delivery services, package lockers and cold storage are a necessity that was less prevalent 10 years ago.
Millennials want to live in a community with a long amenity list. Amenities used to be clustered in one area of a property, but today's Millennials want to live differently, according to Lake.
"Sometimes they want the energy and excitement of other people, and other times they just want to sit on the roof and have a glass of wine while watching the sunset with their dog," said Lake.
With many in this demographic owning pets, they are also looking for properties with dog parks, dog runs, and pet spas.
Roadside's City Ridge, a mixed-use, 750-unit development in Washington, D.C., will feature several amenities across the community to cater to this generation's lifestyle, including a rooftop greenhouse with an organic garden, a maker space, a commercial kitchen, and an outdoor pizza oven.
These "more soulful and more intimate amenities are just as important as creating those wow moments," said Lake.
When it comes to fitness and physical health, the Millennial renter is looking beyond the traditional fitness centers. Developers have had to expand offerings from just one on-site gym to include a yoga room, a TRX training room, or another secondary fitness space, something Bacariza said is hugely important today.
Getting social
A subset of the amenity list includes those with a built-in social element that supplies a community feel. Theater rooms are now less appealing and are being replaced with options that create more of a social scene, such as game and recreational areas, wine bars or regular events that are executed in a social setting.
"These environments enrich people's lives and create bonds between the residents," said Bacariza.
Connection and engagement are more important to this generation, but this should be an authentic experience. You need to show how your community fosters that.
"It's not enough to say you provide excellent customer service. Millennials are asking 'What does that look like? Show us … let us feel it,'" De Lude noted.
To retain your Millennial residents, you need to be relatable.
"Being transparent is really key," said RENTCafé's Doyle, "as Millennials are very self-sufficient in finding out more information about your business than just what you are putting out there."
This demographic is savvy enough to call your bluff when you describe your average pool as "resort-style."
Show and tech
Convenience is also high on the Millennial checklist. As a tech-forward demographic, they want convenience, accessibility, and the ability to do things on their own.
To that point, "our buildings have to get smarter," said Lake.
Millennials use technology to find apartments, so they expect communities to utilize technology in various ways, whether it's self-guided or virtual touring, smart locks or smart thermostats. Wi-Fi connectivity is also a must-have.
"Millennials are the smartphone generation, so as many things as we can access and control from our smartphones the better," said Doyle.
As a connected generation that no longer writes checks and has ditched bank transfers in favor of mobile-based options, Millennials would prefer using an app to pay their rent and make maintenance requests.
Technology is also an important element of marketing to Millennials and communicating with them. This generation would rather communicate by text message than call the management office.
"The Millennials expect to be followed up within that manner," De Lude said. "That expectation is a change in behavior from 10 years ago."