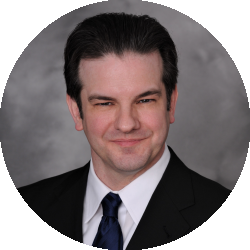 Latest posts by Randolph Taylor
(see all)
Biden Administration Extends the CDC's Moratorium on Evictions through March 31, 2021
On Inauguration Day, President Biden asked the CDC to extend its nationwide eviction moratorium. He warned that 14 million Americans are behind on rent, and he sought to avoid a wave of evictions that would overwhelm shelters and increase the spread of Covid-19. On Wednesday, January 20, 2021, the CDC announced that it would extend the current moratorium on residential evictions through at least March 31, 2021. But landlords, take heart, President Biden also asked Congress to pass expansive rent relief to ease the burden on landlords.
The Centers for Disease Control issued an initial, temporary eviction moratorium in September 2020 with sweeping protections for certain renters nationwide. Unlike the CARES Act, which provided a temporary moratorium only for those properties secured by mortgages backed by the federal government (including mortgages held by Freddie Mac and Fannie Mae), the CDC's order purports to extend to all residential properties (regardless of whether they are secured by federally backed mortgages) that are occupied by renters who meet certain income thresholds, have applied for government assistance, have lost income due to the pandemic, and would be rendered homeless if evicted. Renters must sign a declaration in order to qualify for the relief. The declaration is included as "Attachment A" to the CDC's order, and it clarifies that the tenant's obligation to pay rent is not modified or superceded by the eviction ban. The CDC order does not apply to jurisdictions like Illinois that have in place a moratorium on residential evictions that provides the same or greater level of public-health protection than the CDC's order — but if Governor Pritzker decides not to renew the Illinois moratorium after it elapses on March 6, 2021, the CDC's moratorium will provide a stopgap for qualifying Illinois renters for nearly two more months.
A More Limited Eviction Moratorium in Illinois Continues through March 6, 2021
As of February 5, 2021, Governor J.B. Pritzker's administration extended a version of the statewide ban on residential evictions until March 6, 2021. This reprieve is welcomed by certain Illinois renters facing severe financial shortfalls due to the economic displacements caused by Covid. Landlords might view the modified extension as a limited reprieve, also, as it places certain wealthier tenants outside of its protective reach. In contrast, the eviction moratoriums from March through October applied to all tenants, regardless of financial circumstance. This compromise is intended to recognize the financial impact on landlords, who often depend on rent collections to pay their own obligations to creditors.
The November eviction moratorium provided protection only to those tenants or residents that are "Covered Persons." A "Covered Person" is one who meets all four of the following metrics: "(1) the individual either (i) expects to earn no more than $99,000 in annual income for Calendar Year 2020 (or no more than $198,000 if filing a joint tax return), (ii) was not required to report any income in 2019 to the U.S. Internal Revenue Service, or (iii) received an Economic Impact Payment pursuant to Section 2001 of the CARES Act;" and is (2) "unable to make a full rent or housing payment due to a COVID-19 related hardship including, but not limited to, substantial loss of income, loss of compensable hours of work or wages, or an increase in out-of-pocket expenses directly related to the COVID-19 pandemic;" and (3) "the individual is using best efforts to make timely partial payments that are as close to the full payment as the individual's circumstances may permit, taking into account other Non-Discretionary Expenses;" and (4) eviction would likely render the individual homeless . . .".
Landlords must give tenants an opportunity to demonstrate that they meet this four-part test. Specifically, landlords must provide a Declaration form to the resident or tenant at least five days prior to the notice of termination of tenancy. If the tenant can establish that he/she/they meet all four requirements of the Covered Person test, the eviction case will fail unless the "person poses a direct threat to the health and safety of other tenants or an immediate and severe risk to property."
Some landlords will be pleased to learn that they may initiate new eviction cases against those who are not Covered Persons. But landlords, take note: the November order (as incorporated by the December order) directs law enforcement to delay enforcement of valid eviction orders "unless the tenant, lessee, sub-lessee, or resident of the residential property has been found to pose a direct threat to the health and safety of other tenants or an immediate and severe risk to property." As such, a valid eviction order is of limited utility in the short term.
The executive orders explain that evictions necessitate in-person interactions between residents, law enforcement, movers, and the family or friends that take the evicted renters into their homes. The continued pause on residential evictions is intended to avoid those in-person interactions, and, in doing so, slow the spread of the virus. Covid case counts, not surprisingly, have risen in the colder months as more Chicago and Illinois residents stay indoors. As these trends coincide with the rescheduled termination of the CDC's eviction ban on March 31, 2021, public health advocates are strongly in support of Governor Pritzker's renewal of the modified eviction ban to help reduce the spread of Coronavirus in Illinois communities.
When Will Evictions Resume in Illinois?
The Illinois eviction moratorium prohibits the filing of residential eviction actions and the enforcement of residential evictions until March 6, 2021. Previous executive orders related to the filing of evictions in Illinois, such as Executive Order 2020-55, also clarified that nothing in the moratorium shall be construed to relieve renters of their obligations to make rent payments or otherwise comply with their leases.
It also clarifies that it does not extend to circumstances where "the tenant has been found to pose a direct threat to the health and safety of other tenants, an immediate and severe risk to property, or a violation of any applicable building code, health ordinance, or similar regulation." In other words, the temporary eviction ban is designed to protect only those tenants who would be evicted due to nonpayment of rent, as opposed to other lease violations. Some landlords grumble that the eviction moratorium is encouraging renters to skip their rent payments — but nothing in the moratorium forgives a tenant's obligation to pay the rent. It merely provides renters with stable housing until the moratorium elapses.
Governor Pritzker extended the eviction moratorium in August following Cook County Sheriff Tom Dart's August 20, 2020 letter to Chief Judge Evans and the Governor's administration urging COVID-19 relief for renters and landlords alike. Sheriff Dart noted that approximately 250,000 households in Cook County could face evictions. As the Sheriff is charged with enforcing legal eviction orders, Dart shared a concern about the likely spread of COVID-19 if evicted renters were crowded into shelters or into the homes of family and friends.
Eviction Moratorium Chicago Protection Ordinance Provides Additional Protections to Renters
Chicago City Council approved a COVID-19 Eviction Protection Ordinance in its mid-June legislative session. This new ordinance requires that landlords extend a seven-day "cooling off" period if tenants respond to the five-day notice with a Tenant Notice and can prove unpaid rent stems from financial losses that are caused by the Coronavirus pandemic.
The Ordinance clearly intends to prevent conditions leading to a loss of shelter, even as it protects landlords by requiring tenants to pay rent and providing exceptions to the general rule. For example, landlords may file eviction proceedings if "a tenant poses a direct threat to the health and safety of other tenants, an immediate and severe risk to property, or a violation of any applicable building code, health ordinance, or similar regulation."
In case landlords are thinking about performing a DIY eviction, here's the deal: don't do it. Lockouts are illegal in Chicago apartments. Chicago's landlord-tenant law also heavily favors tenants in cases of retaliatory conduct. Landlords may end up in legal trouble if they even hint that they're willing to circumvent the eviction legal process and eviction moratorium. Expensive fines and legal fees await landlords who attempt to perform self-help evictions in Chicago.