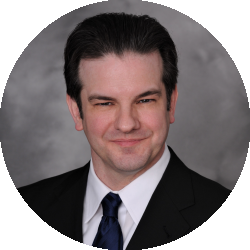 Latest posts by Randolph Taylor
(see all)
A market where rental rates are growing at a healthy clip even as developers have a robust pipeline of new units on the way will command investor attention. That is the situation in the Chicago metro area, according to Marcus & Millichap's 2019 North American Investment Forecast.
And although demand has pushed valuations beyond the previous cycle's peak, leading buyers to resist high prices (a dynamic noted by Marcus & Millichap at this time last year), other factors will keep investment flowing.
"Initial yields up to 200 basis points higher than many larger coastal markets attract a diverse pool of buyers to Chicago," the company said.
Frequently, these will be institutional investors concentrating on larger assets in the core, and the completion of new core units should provide even more opportunities in 2019.
Marcus & Millichap forecasts new apartment development will reach a cyclical high this year, with about 9,500 completions in the metro area. The city will receive more than half of the new rentals. Developers finished about 9,200 units last year.
The average effective rent in the metro area will rise to $1,510 per month, a 3.2% increase, Marcus & Millichap said. In the prior year, Chicagoland recorded a 4.4% increase.
New investment will not simply be a downtown phenomenon.
"Buyers targeting the $1M to $10M price tranche will seek smaller properties of less than 50 apartments in northern lakefront locations," the company said.
Other popular areas will include the Ukrainian Village, Logan Square and Lakeview, where buyers will find first-year returns in the mid-5% range.
The decline in homeownership since the Great Recession has led to high rates of occupancy in workforce rental communities as well, the company noted. Buyers looking for higher returns and lower entry costs can find good deals throughout the metro area.
Assets in the southern suburbs will typically provide returns in the 7% to 8% span, and properties in outlying Chicago neighborhoods like Rogers Park will attract investors with stabilized yields between 6% and 7%.