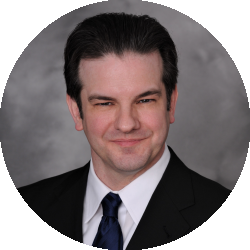 Latest posts by Randolph Taylor
(see all)
Insatiable. That's the best way to describe investor demand for multifamily assets during the last five years.
Need proof? Consider a bulletin released late last month by Yardi Matrix. According to the company's research, Yardi Matrix tracked more than $215 billion of U.S. multifamily property sales in 2021. And these properties traded for an average of $192,100 a unit.
Both of these figures are all-time highs, according to Yardi Matrix.
The company found, too, that 4,500 multifamily properties in the United States sold at least three times during the last decade. That's about 5.3% of all U.S. apartment properties.
According to Yardi Matrix, investors have been most interested in smaller apartment properties that target working-class residents, mostly because these properties have the potential for higher rent growth. When investors purchase these properties, they tend to have lower rents even though they sit in markets with above-trend rent growth.
This gives investors the opportunity to raise rents on these properties, increasing their returns on investment.
The investment numbers that Yardi Matrix tracked are rather impressive. According to the company's report, transaction activity in the multifamily sector bottomed out at $13.3 billion in 2009. Increasing steadily each year, this figure rose to a then high of $128.7 billion in 2019.
In 2020, a year of decline related to the COVID-19 pandemic, multifamily transaction volume fell to $95.5 million. Then came 2021, and a record-setting $215.3 billion in transaction volume. That is an increase of 67.3% when compared to the prior record-setting year of 2019.
Last year also set new highs for the number of multifamily properties sold — 6,488 — and the total number of units traded, 1.34 million.
Pricing has been on the rise, too. After bottoming out at $62,344 in 2009, the average price per unit has jumped all the way to $192,105 in 2021. That figure climbed 21.6% in 2021, the biggest one-year increase in decades.